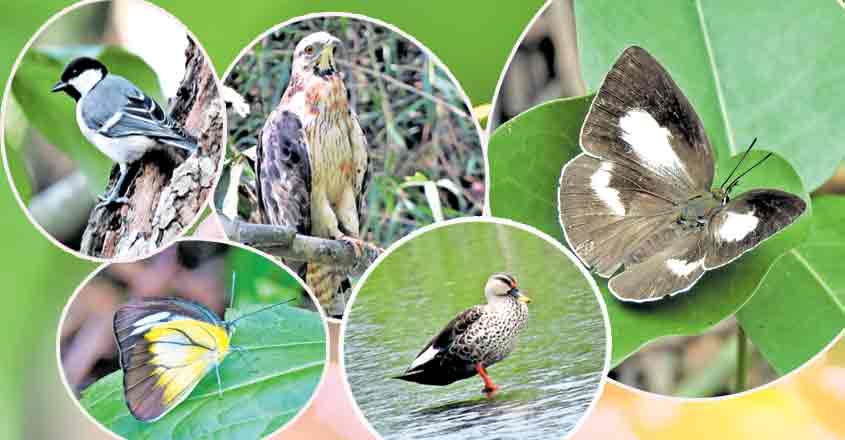 Kochi: This city in Kerala is dubbed as the Queen of Arabian Sea for its erstwhile prominence as a trade centre. Even in present times it has managed to keep that legacy and is termed the commercial capital of the state. But not much is known about the place as a safe haven for birds. As many as 113 species of birds and 102 varieties of butterflies were found across the city by researchers from the Sacred Heart College, Thevara, recently.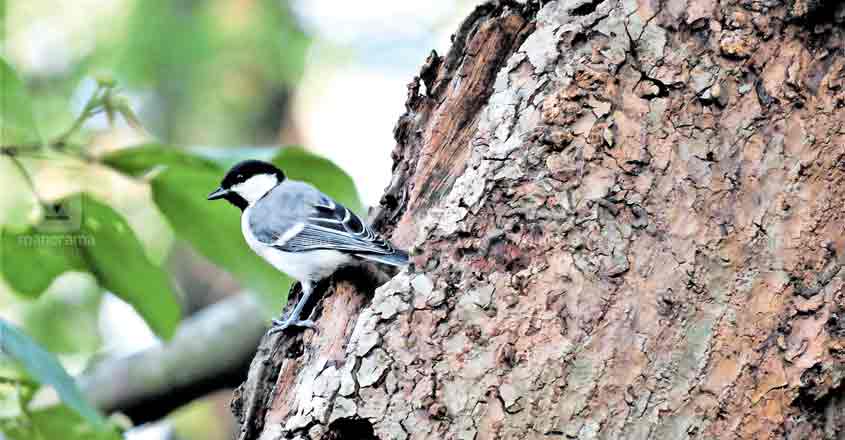 Researcher Ebin Joselif and research guide Dr Samson Davis of the college's Zoology department conducted the study.
The number of birds and butterflies seem to have increased due to the diversity of city's topography, Ebin noted.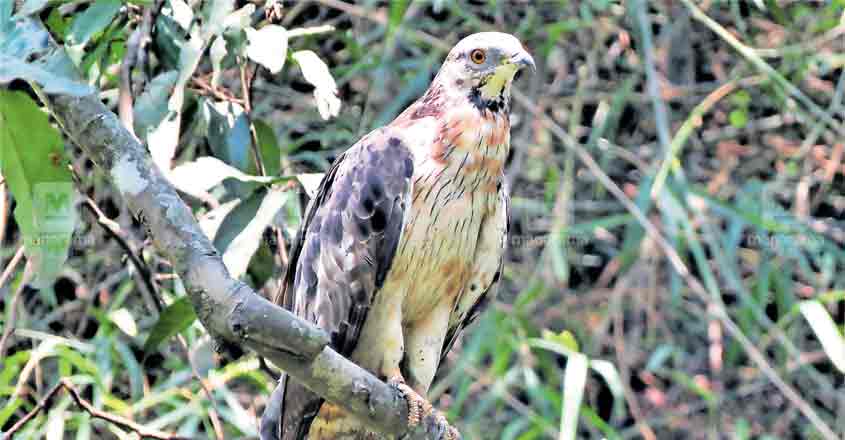 They were found at busy roads, along railway lines and around concrete buildings. Some endangered ones and others that are rarely spotted in city precincts too were found by the researchers amid the hustle and bustle of the city. Rare species of birds were sighted at mangrove forests and wetlands and on trees in reserved areas. The colourful rare butterflies were found fluttering in protected areas with lot of trees, places with thick vegetation and meadows.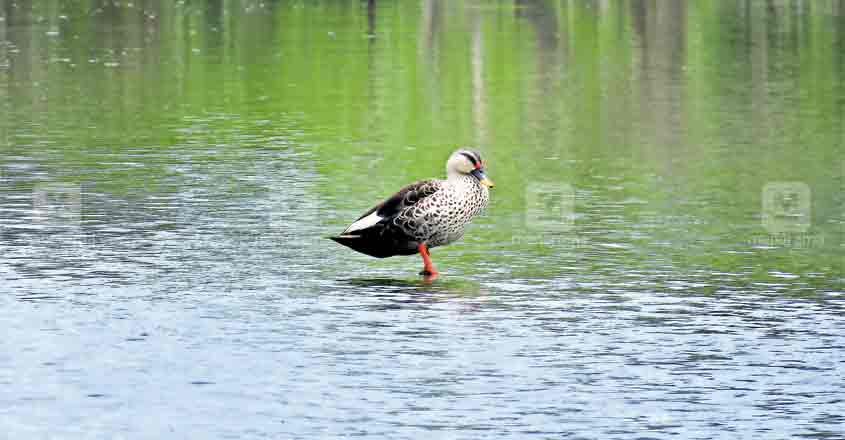 The food waste generated by the city is a great attraction for birds such as crows, eagles and mynas. The house swift birds make nests in small crevices in tall buildings, and the butterflies choose varieties of flowering plants, both home-grown and foreign, in the city gardens as host plants (the plants where butterflies lay eggs). For example, 'Vellila Thozhi' butterflies have the Mussaenda plant as their host plant.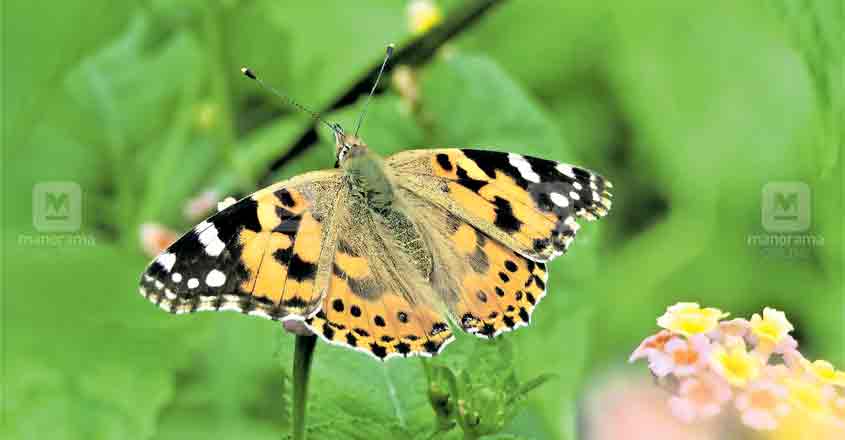 Butterflies fluttering around Lantana plants (Kongini poochedi) were very common in the city, Ebin said.
Varied species
Birds such as 'Pullimeen Kothi' (Ceryle rudis) and 'Komban kuyil' (Clamator jacobinus) that are rarely spotted in cities and feathered friends like 'Pekuyil' (Hierococcyx varius), and 'Chemban padi' (Mirafra affinis), which are found in the countryside, and 'Thavidan bubul' that thrive in thick vegetation of dry places, were sighted in the Kochi city which is on the western coast of Ernakulam district.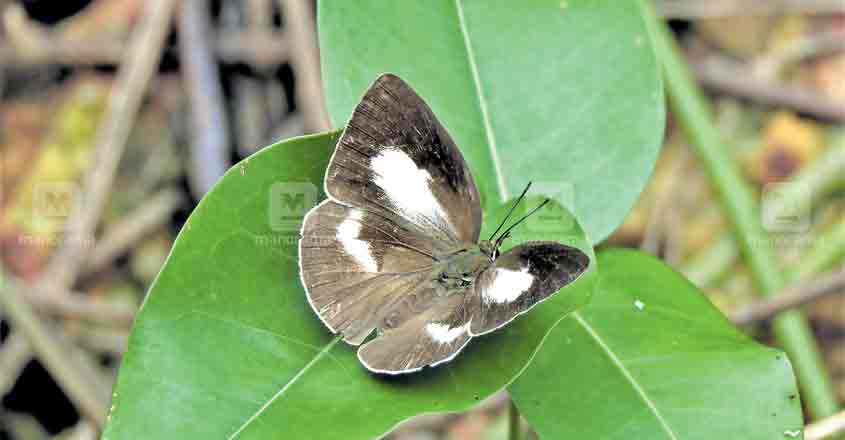 Different varieties of butterflies such as 'Chenchirakan' (Hebomoia glaucippe), which are found in valleys and groves; 'Neelavarayan Komali' (Discolampa ethion), usually spotted in forests; 'Kujni valan' (Loxura atymnus) and 'Kunjirappan' (Sarangesa dasahara) that are sighted in forests and countryside; 'Cheruchullichaan' (Spialia galba) found in forests and plains and 'Chenganni' (Matapa aria) whose habitat is bamboo forest were found fluttering in various parts of this city by the researchers.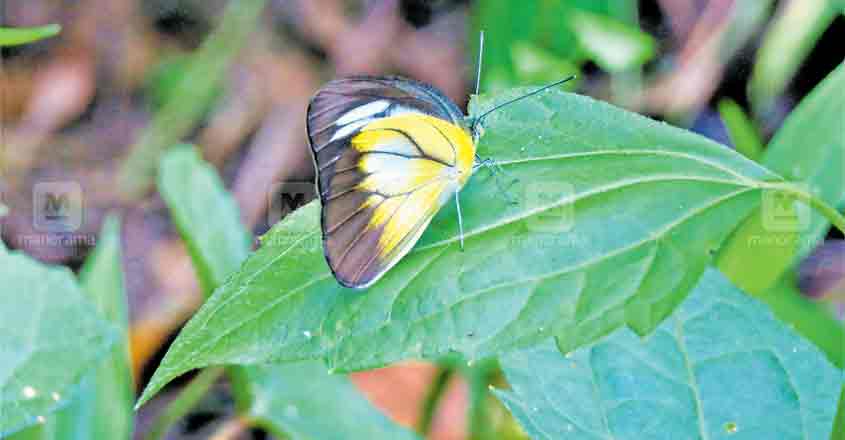 The preservation of biodiversity should not be confined to forests and country sides, but should be expanded to cities too, Ebin and Dr Davis remarked.