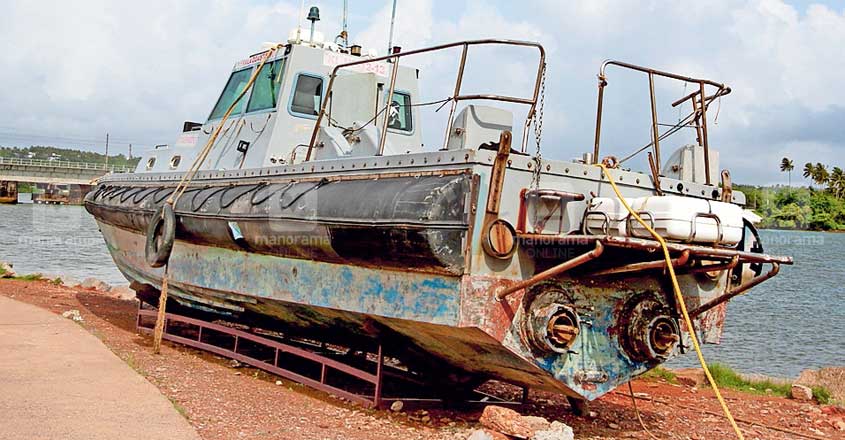 Kasaragod: Three boats of the coastal police in Kasaragod district, bought for security and rescue operations, are literally rotting on the land.
About Rs 2.5 crore was shelled out to buy these boats with modern facilities.
The 12 crew of these boats, including the srank (driver), who have been hired on a contract basis, are jobless. The srank gets Rs 1,200 every day, while the others are paid Rs 800 each.
They turn up for work every day and then return. Coast police stations were set up at Kumbla, Shiriya and Azhithala in 2017. The boat allotted for Shiriya rode on the waters for some days only. Though the boat has been dysfunctional for the last 26 months, its crew has been given more than Rs 28 lakh as salary.
For the salary of the crew of these non-functioning boats, the government is shelling out Rs 3,24,000 every month. The boats were rendered dysfunctional as not enough maintenance was not carried out to address the minor problems and inexperience in handling such modern boats. It was also alleged that those hired do not have enough technical skills to run these expensive boats.
Even when the cops' own boats are lying around, the officers are forced to take boats on rent for the Sagarateeram event held every year. The rent comes up to Rs 15,000 per boat.