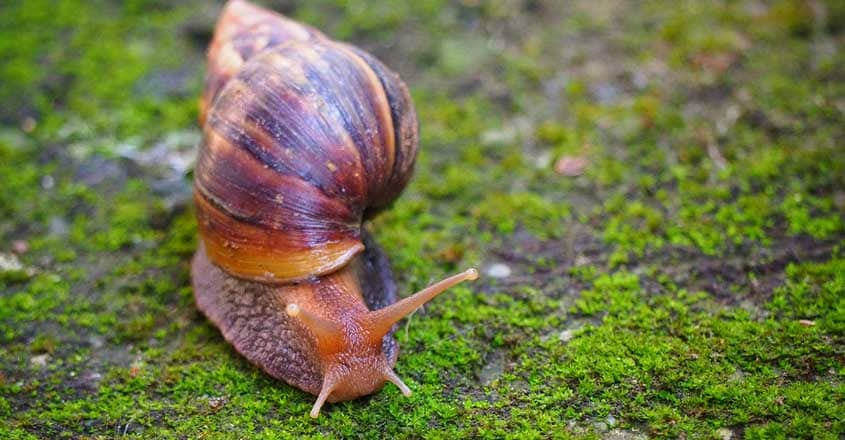 Cherkala: As rainy season set in Kerala the highly invasive giant African snails have been rearing their heads at several places. The proliferation of the highly invasive snails is posing a serious health risk to people of Cherkala panchayat in northernmost Kasaragod district.
Several families staying at Santosh Nagar, Mara, Cheroor and Nalam Mile in the Cherkala panchayat are bearing the brunt as their houses are infested with these giant shelled gastropods. The African snails were found only in limited numbers last year, but now there are hundreds of them on walls of the houses and trees.
The snails found on trees and leaves during the daytime would enter houses as night falls. The local residents said that the snail menace was unbearable this year though African snails have been surfacing in the region for the past two to three years.
These snails can destroy agricultural crops, and an injury caused by snail shell can take time to heal. The snails can also adversely affect the cultivation of spinach, ginger, yam, arbi, long beans, ladies finger and bananas. Plantain trees can fall over and tapioca can change colour.
A team of health department officials under health inspector B Ashraf visited the affected houses in the area the other day to take stock of the menace.
A couple of months ago it was reported that a few parts of Ernakulam district too faced the same issue.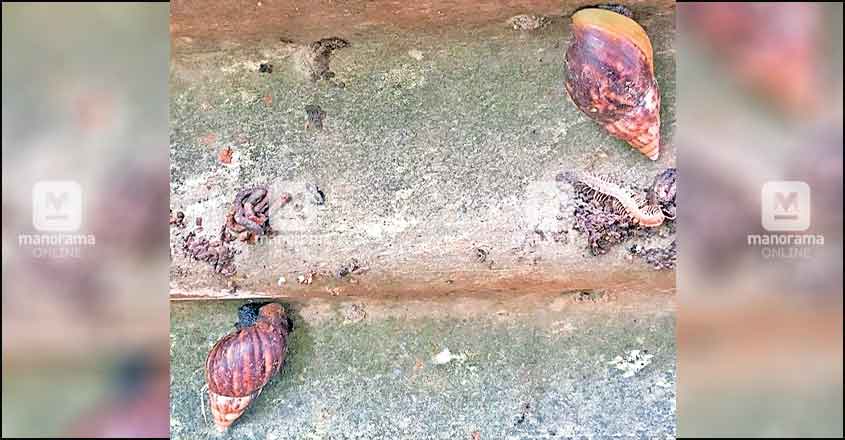 What is African snail

The Giant African Land Snail -- Achatina fulicais -- is much bigger than the normal snails, and it has a strong shell to withstand adverse weather conditions.

An African snail weighs close to 50 grams and is 5 cms to 20 cms long. The snail goes into the shell in a noisy environment, and mainly feed on green leaves. Apart from rampantly destroying agriculture crops, these snails carry the deadly angiostrongylus cantonensis worm, commonly known as rat lungworm, which causes many diseases, including meningitis, especially in children.
Arrival in Kerala

It is believed that African snails reached Kerala shores through timber imported from the African continent. Tonnes of woods are being imported from African countries as there is a shortage of timber in Kerala. The snails are found at various places in Cherkala panchayat where there are sawmills.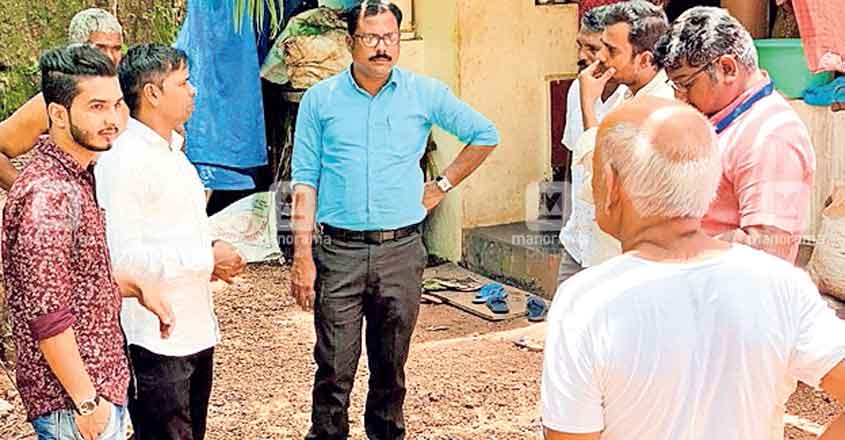 How to tackle snail menace

The efforts to eradicate the snails are yet to achieve the desired results though it is advised to sprinkle a concoction of tobacco and copper sulphate over them.

To prepare the mixture, 25 grams of tobacco should be boiled in one-and-a-half litres of water for 10 minutes. You may also keep 25 gm of tobacco in 1 litre of water overnight. The solution should be mixed properly and sprinkled on the snails.
Cabbage leaves and tapioca sticks could be kept over moist gunny bags to attract the snails and later they could be destroyed.
Dos and don'ts

Don't touch snails without proper gloves.

Stay away from snail secretions.