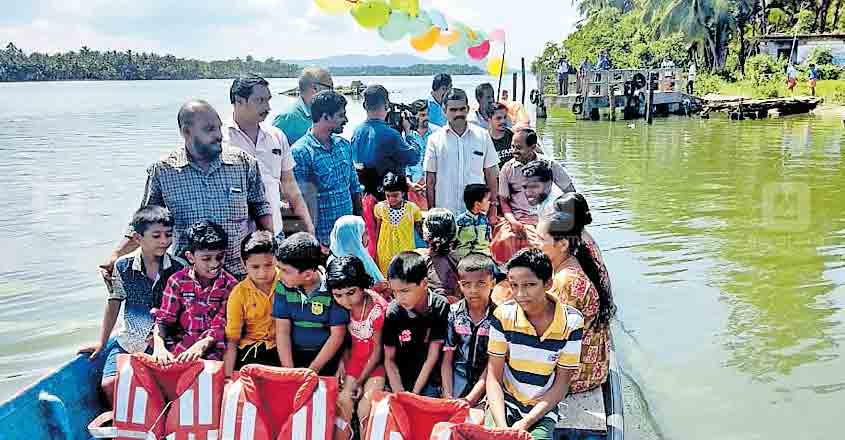 Thrikaripur: A group of islanders have started a boat service on their own to put an end to their transport woes.
Caught between the sea and the backwaters, more than a hundred families at the southern region of the Valiyaparambu Island at Thrikaripur in Kasaragod district have been desperately seeking a transport service. But neither the politicians nor the authorities took any action.
Finally, the families pooled in money and bought a fibre boat for Rs 1 lakh from Mahi. Around 30 people can travel at a time in the boat.
At the start of the inaugural service, the islanders celebrated by giving payasam to the travellers. As the politicos were of little help to the islanders, the people's representatives and political leaders were kept away from the event.
A 13-member council led by Kadavu Samrakshna Samithi chairman K Juneis, and convener P V Biju took the initiative to buy the boat and build a boat jetty.
The islanders were having a real hard time as there was no road, bridge or boat to ferry them to the mainland. Earlier, they depended on a boat service run by the panchayat. However, after that boat met with an accident, the authorities did not take any initiative to restore the transport service. The islanders raised a banner of protest, still, the authorities did not comply.
They have to cross the 300m of backwaters to reach the mainland for most of their needs. Thus, the islanders, mostly labourers, had no other option but to start their own boat service.
The families alleged that it was a complete violation of their rights. The authorities were not setting up any facilities at the island nor were they providing transport service to the islanders, they alleged.