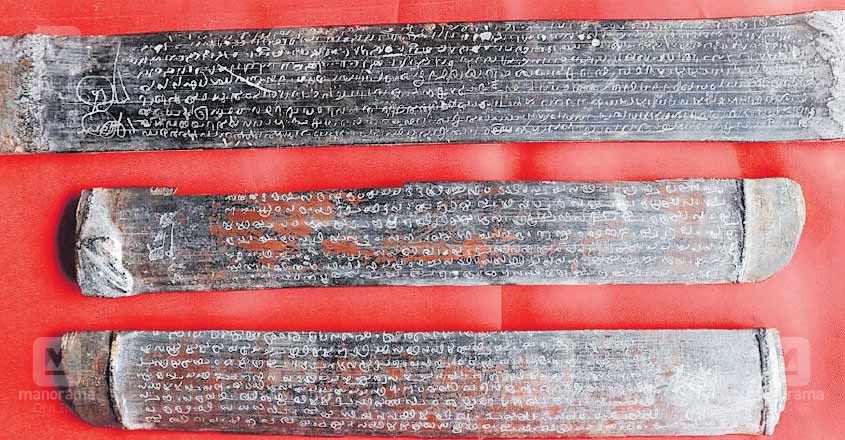 Thenhipalam: Age-old bamboo splint records, which are equivalent to present-day deeds or documents before the advent of paper, were found from Perambra Nochad Narasimhamoorthy temple in Kozhikode district. 
Three such records written in Kolezhuthu script, one of the oldest writing systems in south India, in 1665 (Malayalam year 830) were discovered by historian and University of Calicut Examination Controller Dr P Sivadasan. 
The bamboo splint records contain information such as the temple's income and utilization of resources, and the manuscripts will be studied in detail by a team under Dr M R Raghava Warrier. Bhaskara Nambeesan, belonging to the temple 'kazhaka' family, handed over the records to the research team. Dr Sivadasan along with E Sreejith (Kozhikode Arts College) and K Sajith Kumar (Madapilly Government College) visited the temple following information given by the temple authorities. 
How they are written 
The scripts were written on bamboo splints using a crude pen made of iron. A sharp burin was also used as a writing instrument. Bamboo splints were used to write records as they could be preserved for a long time.