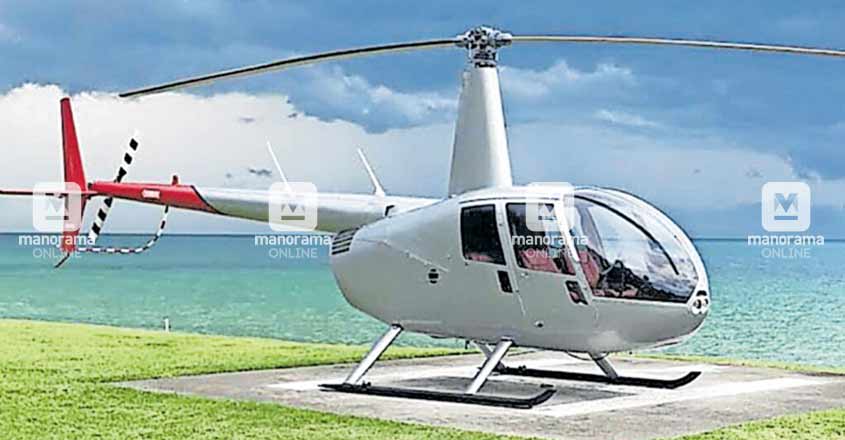 Pathanamthitta: With the air taxi facility getting launched during the next Mandalam – makara vilakku season, the Sabarimala pilgrims arriving at Cochin International Airport at Nedumbassery can now continue their journey by air till Nilakkal.
The helicopter service from Kalady to Nilakkal will be arranged from November 17 till January 16 during the 'mandalam' pilgrimage period. The air taxi service will be provided by Sabari Services, using helicopters that can carry four passengers including the pilot. There will be six trips in each direction for the 35 minute journey.
The first trip from Kalady will begin at 7 am. and the last trip will be from 3.15 pm. The first trip from Nilakkal will take off at 7.40 pm., with the last trip at 4.15 pm. The helipad at Kalady is located 10 kilometer away from the airport. At Nilakkal, the helipad of the Travancore Devaswam Board will be utilised for the service. The work for this service had already been completed two years ago, and had been utilised three times by the Air Force choppers. The helipads have been found to be suitable for the service.
The company will make arrangements to take the passengers arriving at Nedumbassery airport to the helipad by car. The facility of a guide will also be arranged to take the helicopter passengers to 'sannidhanam' from Nilakkal. The passengers will have to report at the helipad 30 minutes before take-off. The boarding gate will be closed 10 minutes prior to the take off. The tickets will have to be booked in advance. There are no discounts for children.