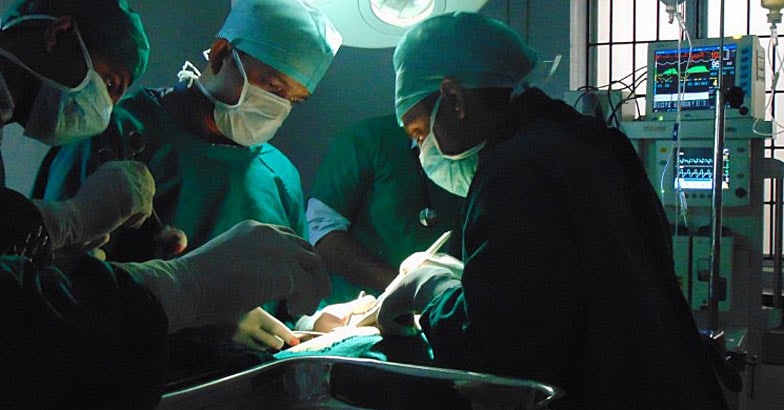 Thiruvananthapuram: Without timely diagnosis and treatment, life can turn hell as had happened with a girl. Luckily, she is finally relieved of a nagging nasal issue after a surgery at a hospital here just days ahead of her wedding at the age of 22 years now.
She had been undergoing treatment for nasal congestion since her childhood. As child she had often complained of nose pain and sort treatment at various places, but to no avail. However, the condition only deteriorated and pus started coming out during the past several years. Finally, scanning and other tests were conducted recently and a plastic button was found lodged inside the nostril! It is assumed the button had accidentally got stuck inside her nostrils while she was a toddler.
The button was taken out during a surgery led by Dr Ammu Sreeparvathy of the ENT Department at the SUT BR Life Hospital at Pattom in the Kerala capital.
The woman suffered from breathlessness as the nasal passage got blocked after flesh grew around the button. After noticing the unnatural flesh growth and pus, Dr Ammu got suspicious about the presence of an external object.
The plastic button was from olden days. When it was taken out, more pus started oozing out. Neither the woman nor her family have no clue as to when the button got stuck inside the nose.
The woman thanked the doctor for finally relieving her from the decades-long pain. Breathing easy, the woman would tie the knot the next week.