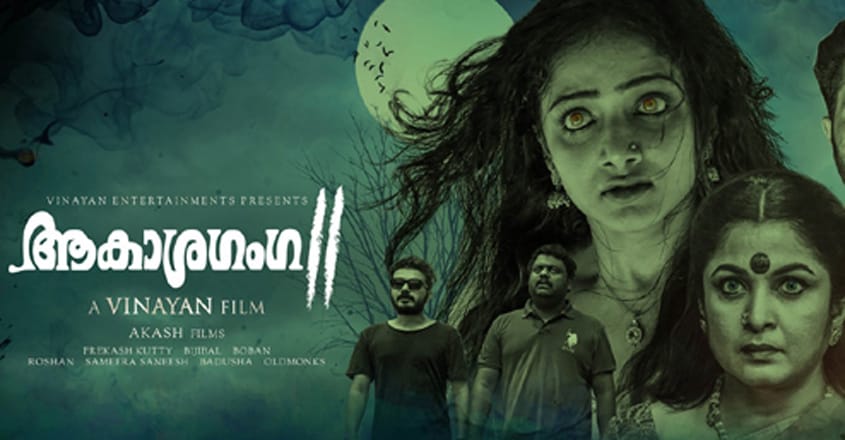 Vinayan's Akasha Ganga 2, a sequel to his 1999 film of the same title, is a captivating journey into the world of spirits and paranormal events. The fast-paced sequences keep you glued to the screen from the start to finish. The horror, humour and mundane affairs are well-balanced to keep you thoroughly engaged.
The story revolves around Manikyassery Tharavad, the ancestral house haunted by a vengeful spirit of a maid (Ganga). The plot opens with Arathi, the central character in the film who is a medical student and an atheist, and her lover Gopikrishnan. Arathi is the daughter of Maya and Unnikrishnan. Referring to the prequel we know that Maya had expired while giving birth to Arathi. Meanwhile, the whole family is affected by the wrath of the spirit of Ganga who was burned alive in a pyre.
Gopikrishnan and his friends take a dig at the young woman's despise towards religious beliefs. The group is a mix of people who believe or disbelieve in paranormal realm. Interestingly, Jithu, one of their friends, is fully engrossed in superstitious stories and vows of having conversed with spirits. The major chunk of the first half dallies with the youngsters' adventures of exploring or busting the myths surrounding superstition and their visits to an ashram run by a Guru named Chinmayanand. There we come across Soumini Devi, a woman goddess of sorts, who propitiates evil and negative power .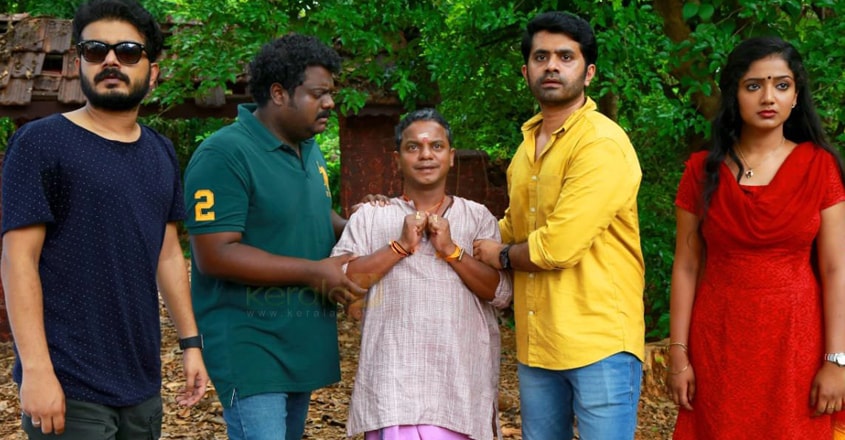 The early course of the storyline engages us with the medical college where Arathi and her friends are studying. As the narrative gains momentum, the curse and the subdued evil spirit break free from their shackles and make their effects on Manikyassery family, especially Arathi. The horrifying spells and apparition start haunting the inmates.
The story closely keeps a tab on all the familiar aspects of a Malayalam horror movie such as witchcraft, exorcism, salvation and so on.
Riyaz as Unnikrishnan Varma, Vishnu Vinay as Gopikprishnan, Ramya Krishnan as Soumini Devi, Sunil Sukhada as Swami Chinmayanand and Veena Nair as Arathi showcase stupendous performances. Meanwhile, Veena Nair, edges the rest with her rapturous and meticulous reprisal of a possessed woman.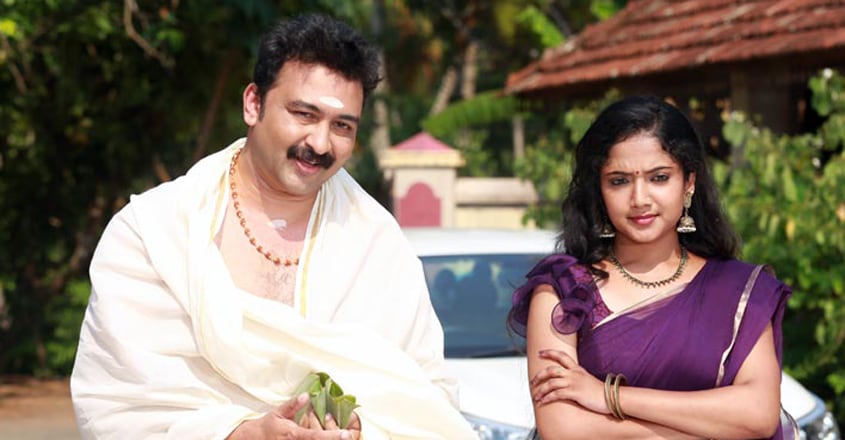 An ensemble cast that include Salim Kumar, Hareesh Kanaran, Praveena, Sreenath Bhasi, Senthil Krishna, Dharmajan Bolgatty, Hareesh Peradi, Idavela Babu, Saju Kodiyan, Naseer Sankranthy, Thesni Khan, Valsala Menon, among others make the premise lively.
While Berny-Ignesius' music of the prequel provide a nostalgic yank of the 1999 movie, Bijibal's new songs and background score give a freshness and added fervour to the movie.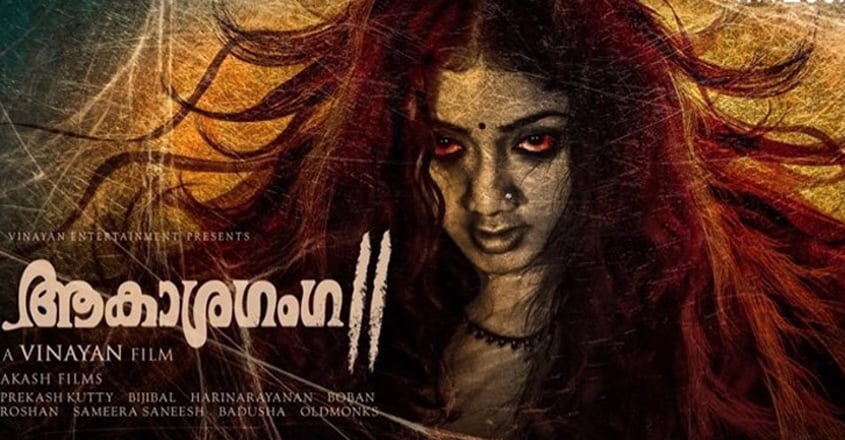 The occasional visits to the previous edition through musical strain, characters and references to episodes help garner some strength and vitality. The scenes towards the climax generate the intended fear and absolutely absorb the audience. The sequences are juxtaposed deftly in a safe pattern. However, the whole course lacks genuine aesthetics and artistic grace.