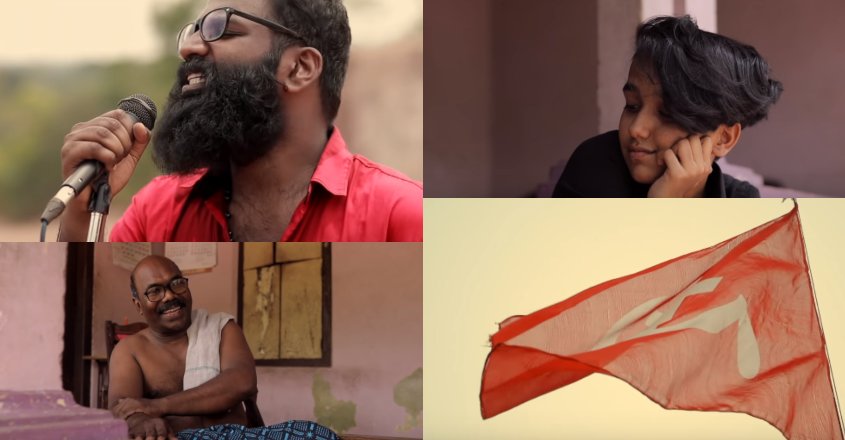 A music video titled 'Chenkodi Anthem' is creating waves on social media.The album was released in YouTube on May 1, to commemorate International Labour Day.
After the initial fast-paced music with rhythmic beats, a teenager, Vichu, is introduced. She asks her grandfather what the essence of communism is.
She is awe-struck when her Grandfather says that communalism is not just a mere right, but also a responsibility.
The visuals attempt to capture the spirit of labourers.
The album is an attempt to portray how the spirit of labourers inspire youngsters of this era.
Directed by Cyriac KJ, the music and lyrics are by Vineeth Ram. Sharath Rajan is the singer. The camera is by S Siva and Bineesh Bhargavan is the editor of the album.