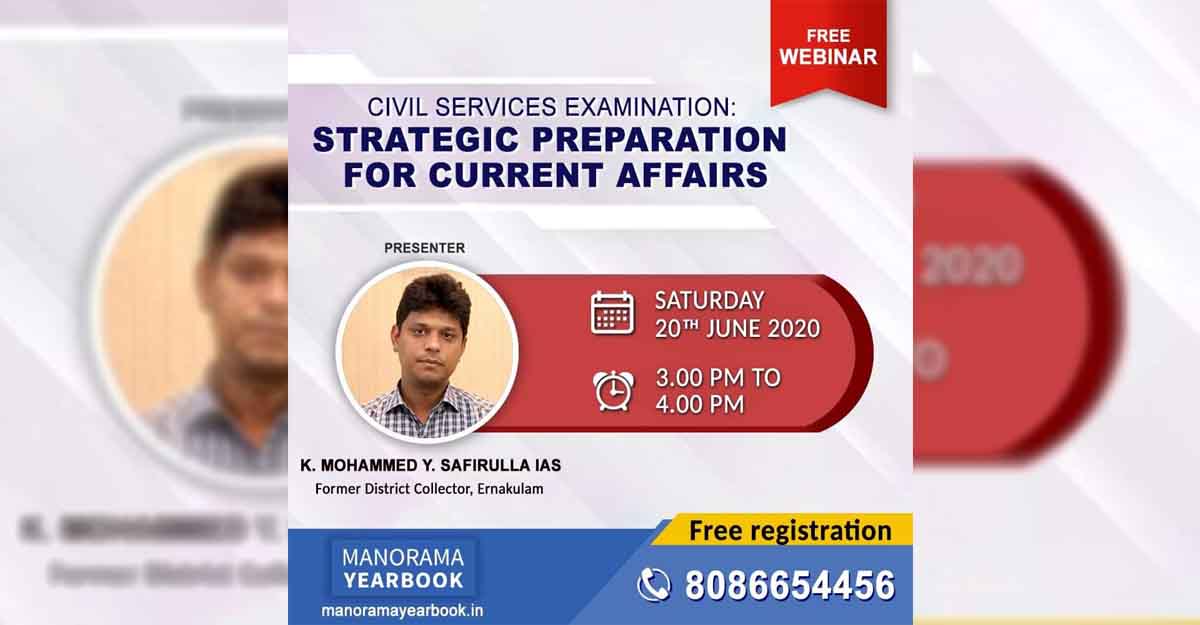 Current events of national and international importance are one of the most prime portions of the UPSC Civil Services syllabus. Keeping a track of the current affairs demands a clever strategy during preparation. What is often tested in the exam is the ability of the candidate to correlate concepts and topical issues.

To help devise new methods of preparation, Manorama Yearbook is organising a free webinar on 'Strategic Preparation for Current Affairs' on June 20, from 3 pm to 4 pm.
The session, second in the series of webinars hosted by Manorama Yearbook Online, will be presented by K. Mohammed Y. Safirulla IAS, former district collector of Ernakulam.
To register, visit https://bit.ly/3fruEgS or dial 8086654456.