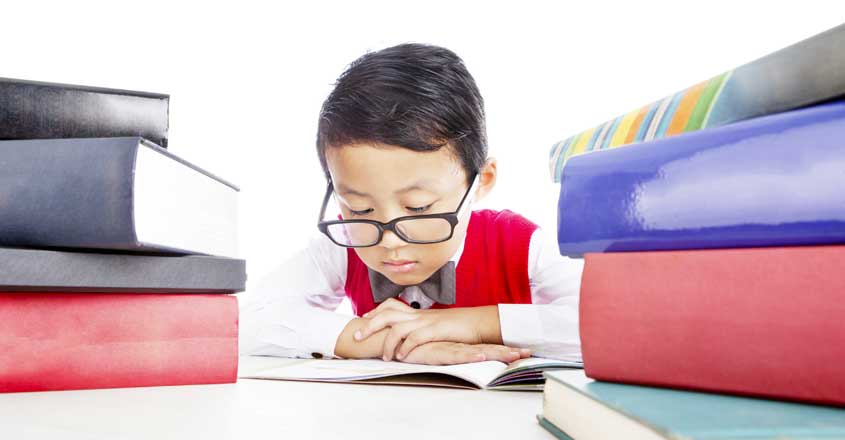 Thiruvananthapuram: The Kerala government is considering a 30 per cent reduction in the syllabi for classes up to 10 in view of the uncertainty over opening of schools amid the COVID-19 pandemic.
The curriculum committee will hold a meeting through video-conferencing on July 8 to discuss this and the restructuring of tests and extracurricular activities according to the reduced syllabi.
The National Council of Educational Research and Training (NCERT) guidelines will be taken into consideration before making a decision.
There is also a proposal to form an expert committee to study how to reorganise the studies and prepare a report in this regard. 
The priority is to ensure that students don't lose an academic year.
Since many Class 12 students have to take the NEET (National Eligibility-cum-Entrance Test) and other national-level entrances and exams a decision will be taken as per the central guidelines.
It is not yet clear when the schools can be reopened as COVID-19 cases spurt across India. The schools are expected to remain closed for many more months. About 200 study days are needed in an academic year; it is 220 days for VHSE (Vocational Higher Secondary Education).
Normally, primary classes have to be conducted for 800 hours, secondary and higher secondary for 1,000 hours and VHSE for 1,200 hours.
If schools remain closed till closed August 15, then periods that would have been held over 56 days will be completely lost. This is more than 25% of the total periods recommended for an academic year.
The Kerala government is seeing the First Bell online studies as just a temporary system. Once school reopens, these lessons are expected to be taught again.
What the state government is considering
Classes to be held even on Saturdays
Reducing the number of holidays for festivals (Onam and Christmas).
Do away with quarterly and half-yearly exams and instead have just one annual exam, or change the scheme of exams.
Ensure arts and sports classes are not lost.
Extracurricular activities, laboratories and library to be on digital platform.
CBSE, ICSE also reduce syllabi
The CBSE and ICSE are also planning to reduce the syllabi for various classes. 
The CBSE has taken a policy decision to reduce the syllabus for classes 9-12 by 30%, director (academic) Joseph Emmanuel said.
For classes up to 8, the relaxations in the syllabi will be as announced by the NCERT earlier.
The reduced syllabi will have shorter lessons but with more focus on concepts.
The CBSE hopes to conduct the 2021 exams as usual, he said in an interaction with students on Manorama News.
Meanwhile, the Council for the Indian School Certificate Examinations (CISCE) has announced that the syllabi for ICSE (Class X) and ISC (Class XII) will be reduced by 25%.