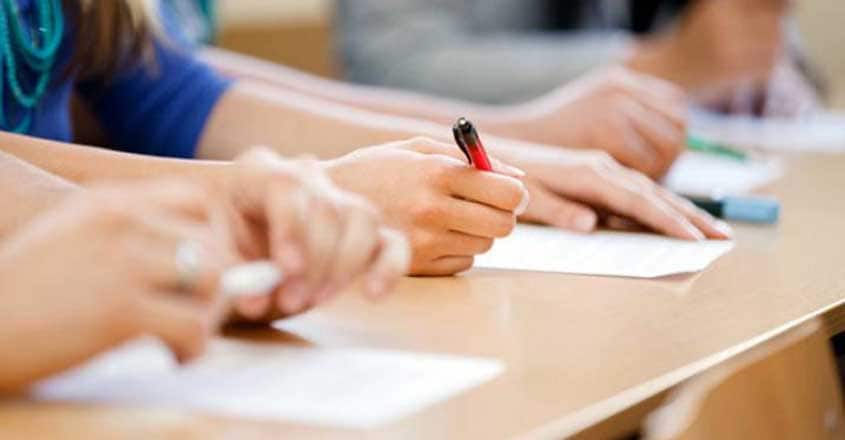 The Kerala Technological University (KTU) decided to cancel the BTech third semester Linear Algebra and Complex Analysis supplementary examination after detecting mass copying. 28 mobile phones were also seized from various students.
The cheating in the examination happened in 4 colleges on October 23. The disciplinary committee has also directed the principals of all the four colleges to submit a detailed report within five days. 16 phones were recovered from one college, 10 phones from another college and one phone each from the other two colleges. 
As per university rules, if mobile phones are seized during an examination, students can be debarred. The investigation also found that in some places, students made a fuss to get their phones back. 
The syndicate sub-committee has decided to call on Monday the principals of the four colleges where the copying was found and then lodge a complaint with the police after seeking a report.
The students leaked the question papers after appearing for the exam with mobile phones under the cover of COVID-19 protocol.
They took pictures of the question paper and shared it in WhatsApp groups and got the answers in response.  It is learned that the students joined such WhatsApp groups by paying Rs 1,500.
The inspection was also not strict as teachers and security personnel had to maintain a distance in view of the COVID protocol.
The registrar received information about the copying within 15 minutes of the exam beginning on October 23. The principals were then instructed to inspect the examination centres.
The university has also decided to convene a meeting of college principals to discuss ways to ensure the successful conduct of the remaining examinations.
KTU is also known as APJ Abdul Kalam Technological University.