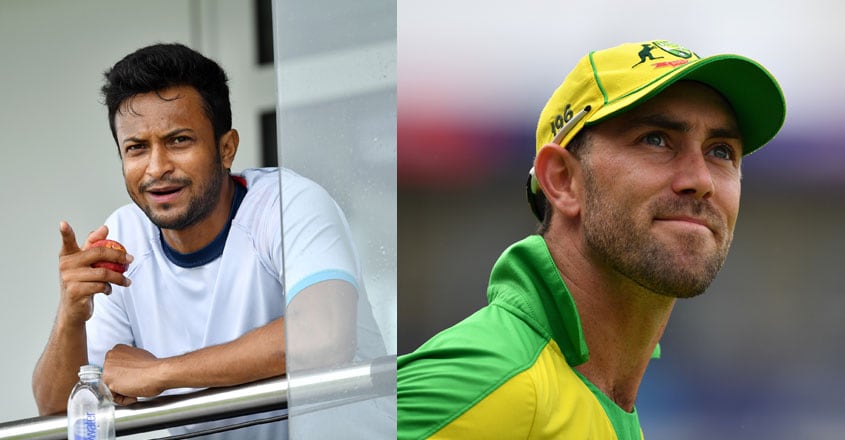 The week that went by saw the world of cricket being shaken up again by the scourge of match-fixing, with one of the leading all- rounders being docked with a two-year ban for failing to report approach by a suspicious character. Another newsworthy event was the decision of Australian all-rounder Glen Maxwell to take a break from the game to "tackle mental health issues". Since both these matters hold considerable significance in contemporary cricket, they deserve to be discussed in detail.
Shakib Al Hasan is undoubtedly the best all-rounder Bangladesh has produced till date. A hard-hitting left-handed batsman who lends strength and solidity to the middle order, he is also a top class left-arm spinner who can pin down opposition with his accurate bowling. His record in Tests, with nearly 4,000 runs and 210 wickets, and in One-Day International (ODI) cricket, where he has amassed over 6,000 runs in addition to picking up more than 250 wickets, stands as a testimony to his individual brilliance. Besides this, he has been a regular member of the national side in T20 Internationals were also his performances have been exemplary. Thus, he is a true all-rounder in every sense of the word, having proved his mettle in all versions of the game. Like all great players, he reserves his best for the big occasion against tough opponents in difficult situations, where his superb temperament and match-winning abilities are put on display. He is a popular player, who attracts crowds to the grounds.

Shocking news
It came as a huge shock to the followers of the game when the International Cricket Council (ICC) announced that Shakib has been handed a two-year suspension from the sport. The offence committed by him was that he did not report to Anti-Corruption Unit (ACU) of ICC about approaches made by a person with dubious credentials. The press note released by the ICC stated that a person by name Deepak Aggarwal made three approaches to him during November, 2017, and in January and April of 2018. Th first contact took place when Shakib was taking part in the Bangladesh Premier League, the second occurred when an ODI series was played between his country and Zimbabwe while the last one was when he was playing in the Indian Premier League (IPL). All these approaches were through messages sent on WhatsApp and in the last one Shakib sought for a meeting in person. Shakib admitted before the ACU officers that he felt Agarwal was "dodgy" but still chose not to report these approaches. The ACU interviewed Shakib first in January, 2019, and again in August before recommending action. Shakib accepted the charges without any attempt at details or refutal.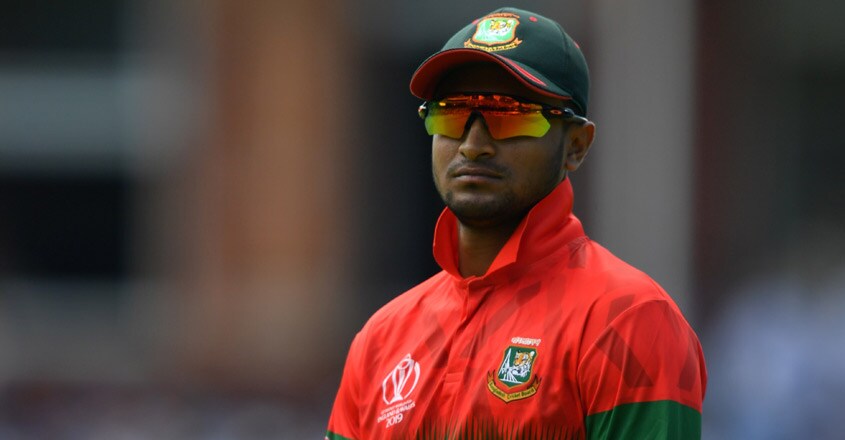 To understand the nature of the charges and offence involved one must understand the dynamics of match-fixing. The first step involves the agent of the bookmaker ("bookie") identifying a player who shows a vulnerability towards the charms of good life and is on the lookout for some extra money on the side. This player should also be in a position to pass on useful information as required. The bookie tries to ingratiate with the identified player on social occasions and manages to get hold of the mobile phone numbers used by him. The next step involves making an approach which involves seeking information in exchange of money. Once this process is through, the deal is taken to its completion through performance of desired act and payment for the same.
This sequence of events would help one to realise that only two persons are involved in this transaction - the bookie and the player. Hence, unless one of them comes forward and admits the act, this would remain under the wraps until an intelligence or investigating agency comes across conduct of this business. This is the reason why players are spoken to and briefed repeatedly by the ACU to report any approach made towards them which appears suspicious or dubious in nature. The safest route for players would be to report such an approach and block the person who made the proposition and thus maintain a distance from him. It looks obvious from the series of happenings that took place in the case of Shakib that Agarwal felt emboldened enough to make repeated approaches, only because the player chose to neither discourage him nor keep a distance from him. Allowing access to a person who makes such a contact is considered as giving an indication that the player concerned is not unwilling to play along. This was the mistake that Shakib committed, for which he is facing punishment now.
Three questions arise from this episode. Is Shakib being penalised for being at the forefront of the strike call given by Bangladesh players demanding better remuneration? Is he being singled out because he hails from Indian sub continent? Is such strong action warranted especially when there is no allegation that he connived to fix matches? Each these questions need careful study of the aspects covered therein.
It is a fact that Shakib was at the forefront of the agitation by Bangladesh players demanding higher remuneration. However, that would have no impact on the decision by the ICC, whose ACU had begun investigations into the conduct of Shakib almost a year ago. If anything, this would only prove that the Bangladesh Cricket Board (BCB) was not responsive to the demands of the players, which would lay the blame at its doorsteps. In present times when attempts at match-fixing are very common, the BCB should have been more proactive in meeting the demands of players and ensuring that they are compensated handsomely for their efforts.
Regarding the second question, this is a corollary to asking whether a cricketer from Australia or England would have received a lighter sentence. The comparison here would be with the punishments handed out to Steve Smith and David Warner for ball-tampering during the series against South Africa last year. Here, one should differentiate between ball tampering and match-fixing - the former, though a form of cheating is used to gain an unfair advantage over the opponents, while the latter involves a promise to underperform and is definitely more grievous. Further, match-fixing leads to enrichment of the player and the bookmaker at the cost of his own side and strikes at the very core of any sport. There is no reason to think that Shakib was singled out due to the colour of his skin or country of his origin.
Menace of match-fixing
Being involved with bookies who indulge in match-fixing is a serious crime and no effort should be spared to end this menace. The only way in which players can help to prevent match-fixing is by reporting approach by the bookies. This aspect is drilled into all the players right from the day they make their bow in first class cricket. Hence Shakib does not deserve any sympathy for the action taken against him. The infringement on his part can neither be condoned nor should there be any attempt to trivialise it. The stiff penalty imposed on Shakib shall act as a deterrent on other players and contribute towards making them more diligent and careful.

I feel sorry for Shakib that such a fate has befallen on this brilliant cricketer. But as a lover of the game I understand that this is a bitter pill that needs to be administered to keep the game clean and hold the bookies and their agents at bay.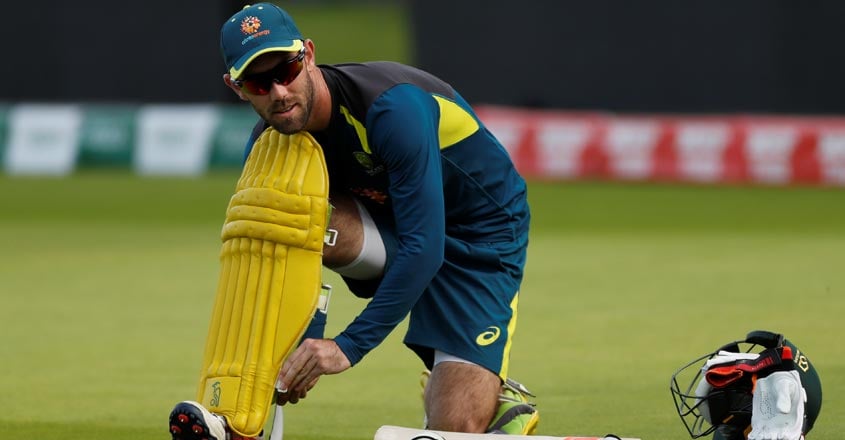 This column had mentioned once earlier about a study that was conducted in England which listed 151 suicides by cricketers and wherein it was concluded that a cricketer is twice as prone to take his own life than an average British male. This is a side of cricket which has not received the required attention. Generally people are wary of making public any inadequacy on matters relating to the mind and cricketers are more reluctant in this regard as any sign of weakness would be exploited mercilessly by the opponents on the playing field. There have been instances in the past when cricketers at international level have admitted about taking treatment for depression and related ailments. However, it is only rarely that one comes across instance of an active cricketer choosing to take a break from the game on account of mental health related issues. Maxwell deserves to be commended for his courage in making this frank admission and drawing attention to an area which has been largely ignored till date.
Though, on the face of it, Shakib and Maxwell have been forced to stay away from the game due to different reasons, on a closer analysis one would find that there is a common thread that runs through both maladies. Both of them are victims of the pressure cooker atmosphere in which the game is played these days, with matches, ranging from domestic and international cricket to televised leagues of all types, being held all year round. Such near non-stop cricket, always under high pressure, tends to hurt both the physique and psyche of the cricketers. While players maintain high levels of fitness to protect their bodies, not all of them are able to withstand the pressure on their minds. It was Shakib's mind that let him down by not discouraging the agent and reporting the approach while Maxwell was smart enough to understand that he needed a break to fix his issues with the psyche. It's high time cricketers, coaches and administrators started paying more attention to this aspect and began working towards lightening the load on players to provide them with adequate time for rest and recuperation.
(The author is a former international umpire and a senior bureaucrat)