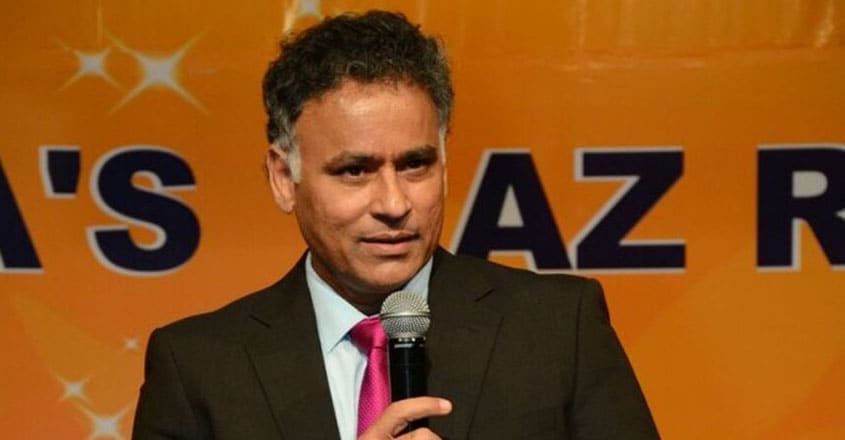 The suicide of a former cricketer, who had represented the country, is a news that would shock followers of any sport. If the person involved happens to be one who made a successful transition into a coach, administrator and cricket entrepreneur, then the jolt caused would multiply manifold. Sportspersons who reach the pinnacle of glory in their respective fields acquire a larger than life image in the minds of fans, who find it almost impossible to reconcile to the fact that their hero also possesses human frailties like them.
The news that V B Chandrasekhar, former opener, selector, commentator, manager of Indian Premier League (IPL) side Chennai Super Kings (CSK) and owner of Tamil Nadu Premier League (TNPL) outfit VB Kanchi Veerans, had committed suicide was greeted with disbelief by followers of the game in India as he was an active and prominent presence in cricketing circles. VB, as he was popularly known, was a successful first-class player, where he scored tons of runs at a blistering pace. After his retirement he first became a selector of the Tamil Nadu squad and then climbed up the ladder to be appointed a member of the national selection committee. He was Operations Director of CSK when the IPL commenced in 2008 and had played a big role in recruiting players, including Mahendra Singh Dhoni, during the initial years of the franchisee. He ran a popular cricket academy in Chennai where his skills as a coach who knew the nuances of the game were put to good use. Finally, he also bid and won ownership of one of the franchises taking part in the TNPL. In short, from the outside his life reflected a successful career graph and there was barely anything that indicated that he was so disillusioned as to take his own life.

Swashbuckling opener
VB shot into fame during his college days as an aggressive opener who was not afraid to tear into the bowling from the word go. Traditionally opening batsman were expected to be stodgy customers, who would hang around and ensure that shine was taken off the new ball. Batsmen like Vijay Merchant, Sunil Gavaskar and Chetan Chauhan exemplified this lot who would eschew even the smallest of risks and placed a heavy premium on their wicket. It was Krishnamachari Srikkanth, also hailing from Tamil Nadu, who changed this perception by showing that it was possible to play strokes and loft the ball even at the beginning of the innings. VB followed the Srikkanth style of batting and soon earned fame as a fearless strokeplayer.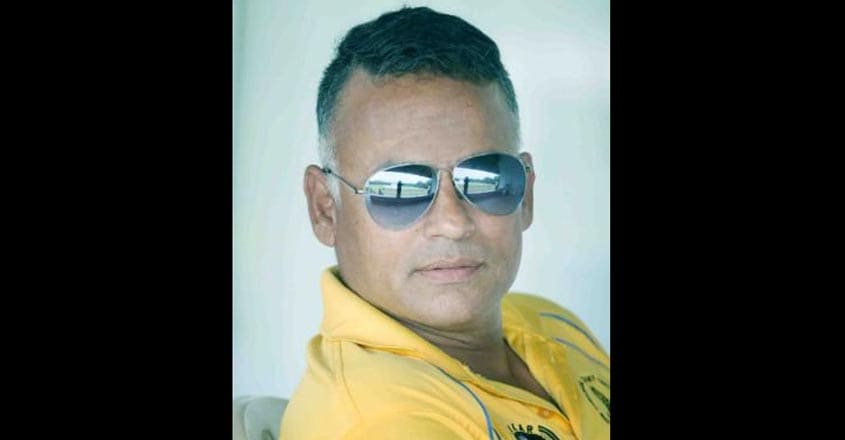 A rapid century in the Irani Trophy game against Rest of India in 1988-89 season earned VB a call from the national selectors for the One-Day Internationals against the touring New Zealand side. This was preceded by a brilliant domestic season when his consistency at the top of the order was one of the factors that propelled Tamil Nadu to their maiden Ranji Trophy triumph in the 1987-88 season. VB could not get going in international cricket as can be seen from his aggregate of 77 runs from seven ODIs, with one half-century to his credit. He was also a member of the national side that toured New Zealand in 1990 and ended up batting at No. 5 in his last appearance at Hamilton.
However, VB continued to be a force to reckon with in domestic cricket where he scored heavily. He led Tamil Nadu in the Ranji Trophy and later turned out as a professional for Goa. At the club level, he hitched his fortunes to the India Cements wagon, a decision that paid excellent dividends when N Srinivasan gained complete control over activities of the Tamil Nadu Cricket Association (TNCA) and later of the Board of Control for Cricket in India (BCCI).

The coaching academy that VB set up also flourished and it appeared that despite his modest success at international level, he had succeeded in finding his groove in the massive cricket industry that took roots in the country by the first decade of this century.
Not an isolated case
As the sense of disbelief caused by the news abated one checked on Wikipedia to find out whether there were any similar instances of suicides among cricketers. It came as a surprise that David Frith, a renowned cricket historian had brought out two books on the subject after conducting deep research. The first publication, titled "By His Own Hand", brought out in 1991, chronicled instances of 80 players who committed suicide, while the second one "Silence of the Heart: Cricket Suicides" which was co-authored by Mike Brearley and published in 2004, gave details of 151 cricketers who took their lives. The conclusion that Frith arrived at was that there was a distinct link between the game and suicides which resulted in a cricketer being twice as prone to take his own life than an average British male.
Why did these cricketers commit suicide? In the case of VB it is understood that he was worried over increasing debts. By his own admission VB came from an affluent family; his father was a leading lawyer in Chennai and during the 1980s when a Maruti 800 was seen as a sign of luxury, he used to go for practice in a Mercedes Benz! The sudden downward swing in financial fortunes must have distressed him enough to end his life.
A quick analyses of other cases studied by Frith shows that other than monetary problems, players who committed suicide were largely driven to do so on account of depression, though there were some specific reasons involving harassment and humiliation of some of the individuals concerned.
Any sportsperson who rises to the top of his profession does so through sheer hard work, dedication, discipline and single-minded devotion towards his goals. In addition to tons of talent, success in any sports discipline demands extraordinary mental strength to cope with the various setbacks that are an inalienable part of one's career. How is it that such persons who could survive huge odds and make it to the top find it difficult to cope with the simple challenges of life once their playing days are over? Has it got anything to do with the vacuum that enters one's life after quitting the playing fields? Or are the adjustment problems so huge that they might need support and advice.
Sanjay Manjrekar has, in his candid memoir "Imperfect", detailed about how his father Vijay could not adjust to life outside the limelight once his playing days were over. Vijay would throw terrible temper tantrums, picking up fights even with drivers of vehicles behind his, who refused to dim lights. Rajdeep Sardesai has also written about the failures that his father Dilip faced in his business ventures which even led to his arrest by Enforcement Directorate. If these two examples are anything to go by, it would appear that most of the top level cricketers face serious difficulties in adjusting to realities of life once their playing days are over. This should prompt the BCCI to think in terms of offering psychological help and support to former players for facing the challenges after their playing days.
If one studies the career of any successful first class cricketer it would be seen he would have started focusing solely on the game from his early teens, leaving him with little time for studies or for pursuing any other activity. This would leave him hopelessly unqualified for taking up most responsible jobs once their playing days are over. Most of the players involve themselves in activities related to the game like coaching, umpiring, cricket administration etc as their expertise falls in this area. The booming of cricket related enterprises have ensured that almost all of them are gainfully occupied and contributing to the growth of the game as well. Further, the BCCI needs to be complimented for ensuring that cricketers earn sufficiently well and do not have to worry about their finances, if they are managed prudently.

VB's financial worries also open up the question regarding sustainability of state-level premier leagues that have sprung up of late. It is true that the IPL has been an unqualified success from the point of view of players and spectator support that the event generates. However, the balance sheets of the individual franchisees are not in public domain and one does not know for certain whether all the owners are getting a good return on their investments. But VB's suicide makes it evident that franchisee owners of state-level leagues are facing severe financial difficulties. This should act as an eye-opener for the BCCI to look into the affairs of these leagues and bring in some norms over their conduct, to ensure that uncontrolled proliferation of such events do not result in killing of the proverbial golden goose.

VB's untimely death makes one sad as a cricket lover. It would make one sadder if the underlying malaise that led to this tragedy is not identified and redressed by the BCCI and the authorities concerned.
(The author is a former international umpire and a senior bureaucrat)