Odisha: Railway minister Ashiwini Vaishnaw said the commissioner of railway safety has identified the cause of the rail tragedy in Odisha's Balasore which claimed the lives of over 300 people Friday evening according to latest reports.
The rail minister told news agency ANI on Sunday that a change in electronic interlocking led to the accident.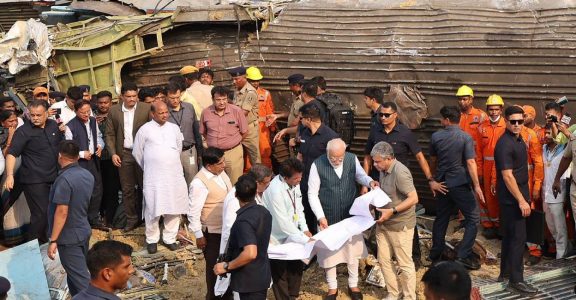 "The commissioner of railway safety has investigated the matter; let the investigation report come... but we have identified the cause of the incident and the people responsible for it. It happened due to a change in electronic interlocking. Right now our focus is on restoration," said the minister.
Rubbishing Mamata Banerjee's allegations, he added that the accident has nothing to do with the 'Kavach' system.
Sources said that the number of deaths in the triple train crash on Friday has also increased from 288 to 295 but this could not be confirmed as yet.
Meanwhile, health minister Mansukh Mandaviya reached Bhubaneswar to visit the injured and take stock of the accident.
The mishap: What reports said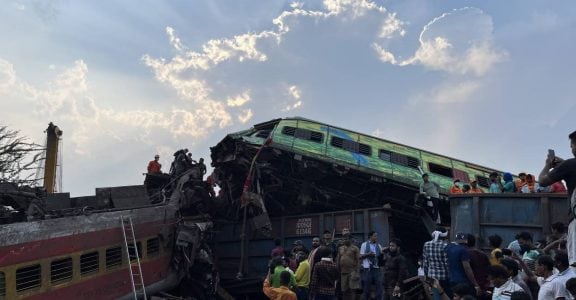 The crash resulted 'probably by a malfunctioning signalling system that flashed the correct light but switched an unsuspecting Shalimar-Chennai Central Coromandel Express to the wrong tracks," The Telegraph newspaper quoted railway officials.
"The Coromandel Express was hurtling along the Up Main Line at 127 kmph around 7 pm when... it was wrongly directed by the interlocking system into a loop line, where a goods train was parked," the officials told the Kolkata-based newspaper.
"As the 12841 Coromandel Express rammed the goods train from the rear, all its 22 coaches derailed. Three of them toppled over to the Down Main Line, along which — in a horrific coincidence — the 12864 Bengaluru-Howrah Superfast Express was passing exactly then. The derailed Coromandel coaches hit the rear part of the Superfast Express; last few coaches Bengaluru-Howrah train were derailed by the impact," the officials said, according to a report published in The Telegraph Online webiste.

Odisha govt announces ex-gratia
Odisha Chief Minister Naveen Patnaik announced a compensation of Rs 5 lakh each for the next of kin of those people from the state who died in the accident. Financial aid of Rs 1 lakh each will be given to those who suffered serious injuries.
The triple train pile-up near Balasore on Friday disrupted passenger and goods traffic between important industrial centres.
Three trains Shalimar-Chennai Coromandel Express, Bengaluru-Howrah super fast and a goods train were involved in the pile-up, now being described as one of India's worst train accidents.