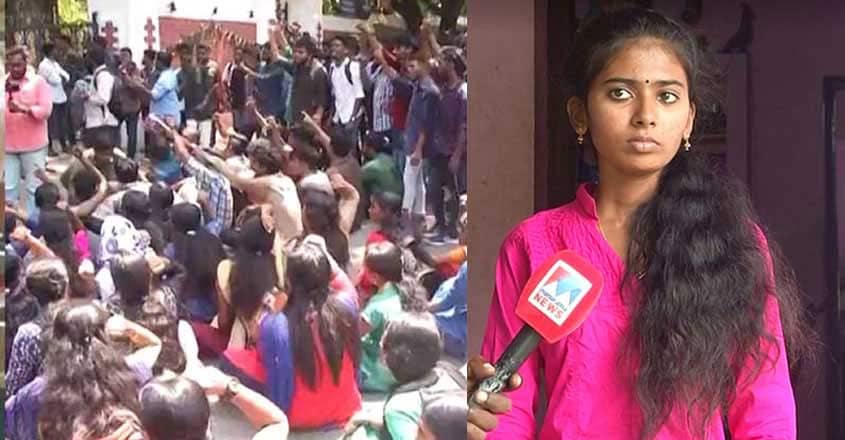 Varkala: A day after violence at the University College in the Kerala capital, a former girl student recalled the bitter experiences she has had at the hands of the activists of the Students' Federation of India (SFI). Fed up over the hostile and violent campus ambience, she later left the college and joined one in Varkala.
"SFI hooliganism is rife at the University College. If the principal had taken more stringent stance, such instances would not have happened," said Nikhila.
Tension prevailed on the University College campus after a student was stabbed by an SFI leader on Friday.
Recounting her ordeal at the college on a Valentine's Day, Nikhila said, "The students' union had organised some functions on the Valentine's Day. But as I along with couple of my friends set out to go home, we were stopped. Then I noticed that girl students who were staying at the nearby hostel were being allowed to go. When I questioned this, some office-bearers reacted with vulgar comments. They even asked me if I was indeed going home?" She recounted.
Nikhila raised the matter with the head of her department and the principal the next day.
However, the principal merely reacted that he would look into it, Nikhila said.
After a point I could not bear with the happenings on the campus and I left the University College to join a college in Varakala, she revealed.
Nikhila, who had earlier tried to commit suicide, is of the opinion that there was no need for such unions and politics within the campus.