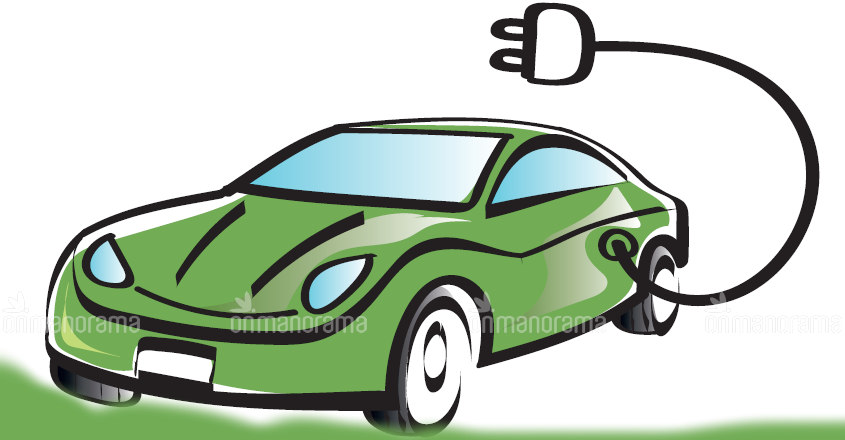 Thiruvananthapuram: The electricity board has come up with a proposal for setting up electric vehicle charging stations every 25km along the main roads in Kerala in the next two years.
With charging stations coming up across the state, the board hopes that the number of electric vehicles too would go up. The draft proposal in this regard has been approved by the board.
Stations would also be set up where old batteries can be swapped for new ones. The charging stations would be set at the board's land within the limits of six corporations.
The Centre too had floated an Expression of Interest, inviting proposals to start charging stations at Thiruvananthapuram, Kollam, Kochi, Thrissur, Malappuram, Kozhikode, Kannur and nearby areas.
The state board has identified around 80 plots of land, including the ones owned by the government.
The board has also invited proposals to start autorickshaw charging centres at Thiruvananthapuram, Kochi and Kozhikode. This is apart from the Centre's project. Around 60 people have come forward to be part of the project.
The board will soon invite proposals from those who would like to set up stations for replacing batteries. The notification for this is being prepared.
Twenty stations would be initially set up at Thiruvananthapuram, Kochi, and Kozhikode cities. The board is also tasked with setting up the station for charging the electric buses of the Kerala State Road Transport Corporation (KSRTC).
The central project is to set up 100 centres that would allow to charge six different types of vehicles. At one station, you can charge slow, fast, medium, and heavy vehicles. In the next phase, the project would be expanded to Kottayam, and Thiruvalla.
e-vehicles
All vehicles at the Vydyuthi Bhavan, sparing a few ones needed for long-distance journeys, would be converted to electric vehicles by January. In the next phase, all vehicles of the board would be converted to electricity.
The transport department has also submitted a recommendation to convert all vehicles of the government to electric vehicles.
The finance department has given the nod to buy five electric vehicles at the Secretariat on a trial basis. The Kerala Transport Development Finance Corporation (KTDFC) would also buy one e-vehicle.
Central project
* Aid for entrepreneurs to set up 100 charging stations in Kerala
* Thiruvananthapuram, Kollam, Kochi, Thrissur, Malappuram, Kozhikode and Kannur
* State electricity board has also applied for this
Kerala project
* A charging station at every 25km along major roads
* Thiruvananthapuram, Kochi, Kozhikode cities to have auto charging centres
* Various cities to have centres where batteries can be replaced
Anyone can apply
A mobile app would be developed to seek applications from those interested in setting up the charging station. Qualified people would be selected to set up the stations. The stations can also be set up on land owned by private party, the board or other departments, if the permission is granted.