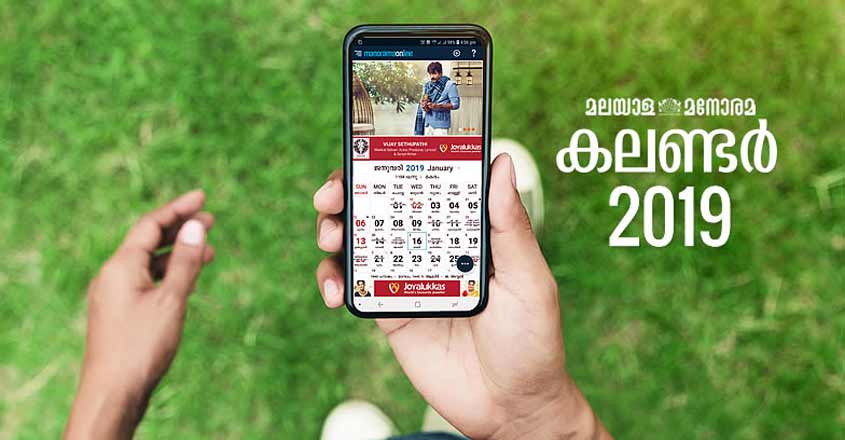 Malayala Manorama calendar has been a fixture on Malayali homes for decades. The calendar has made its debut on the digital front as well.
The Malayala Manorama Calendar mobile app for 2019 has just been released. The app is available in a free version with ads and an ad-free version. The colourful app features prominent south Indian movie stars. The app will feature a star a month.
The ad-free version costs Rs 50 in India and $0.99 elsewhere.
Apart from supplying all the information like a paper calendar, the app lets you use it as a mobile organiser. Main dates are shown on the first screen. Users can add meeting schedules and birthdays to the calendar and set reminders for the dates.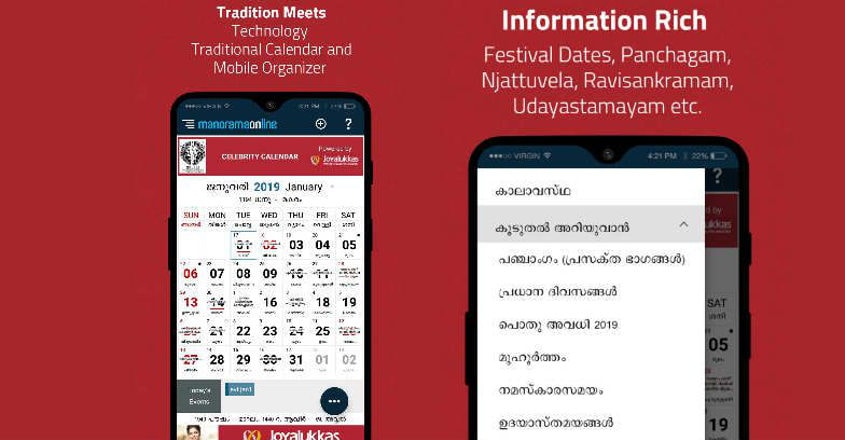 Users can create different categories as he wants. You can create a category called 'insurance' to store reminders to renew your car insurance. The app automatically reminds all relevant people ahead of the date.
The Malayala Manorama Calendar events can be synced to your mobile calendar and even the Google calendar. The events can also be shared on social media. The data on the calendar can be also stored on Excel sheets.
Users can add contacts from the list on his mobile when he creates an event. Weekly schedules can also be arranged on the calendar.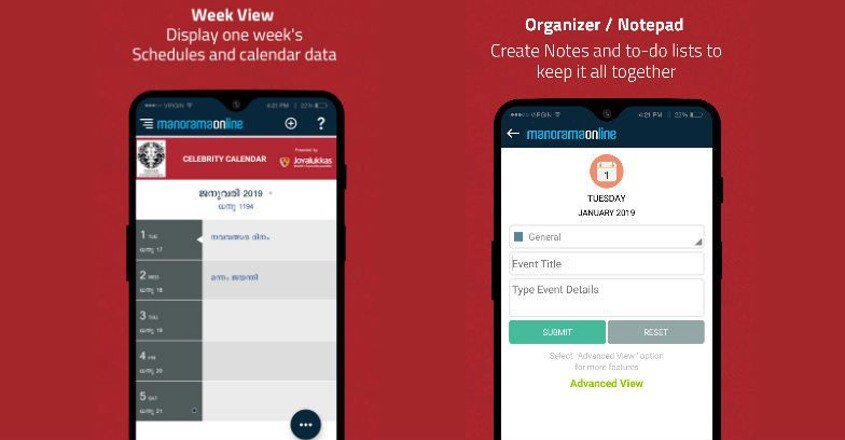 Users can also depend on the calendar app to get alerts on rahu, namaz timings and sunrises and sunsets. The app has all the details on the Kollam Era and special days just like in a conventional calendar.
The app comes with three types of search options. Reminders and notes can be easily searched out. Special days can also be searched. You can easily navigate to a particular day.
The calendar app can be downloaded on Android and iPhone. The calendar has been made in association with Joy Alukkas. The calendar pictures were prepared by Fashion Monger. To download, go to https://www.manoramaonline.com/calendar