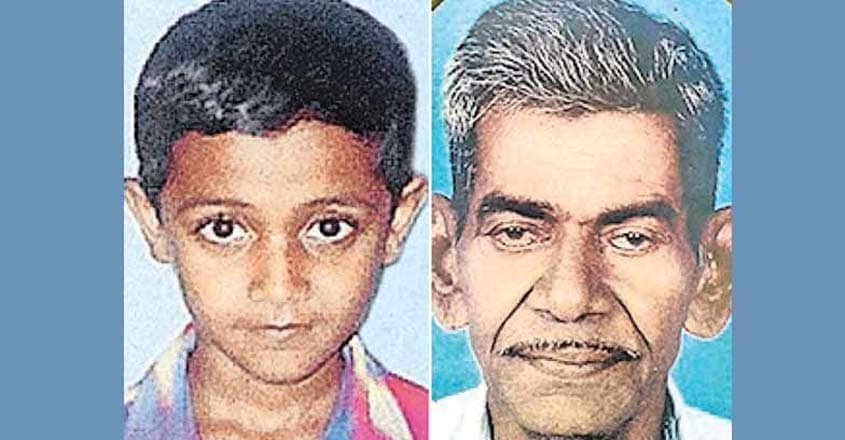 Alappuzha: Sivarama Panicker died on Wednesday without ever having to get a chance to meet his grandson again. The 83-year-old man has left unfinished a struggle to locate the boy who went missing 13 years ago.
Rahul was only seven years old when he went missing on May 18, 2005. He was last seen playing cricket near his house at Ashramam. Rahul is the son of Sivarama Panicker's daughter, Mini.
As the search by the police drew a blank, Sivarama Panicker approached the Kerala High Court with a plea to hand over the case to the CBI. The agency put three of its divisions on the job yet the boy could not be found.
Sivarama Panicker and wife Susheela Devi were at the forefront of the attempts to find Rahul. Mini was under their protection as her husband was working in Kuwait. Sivaramapanicker died on Wednesday morning due to old age-related problems.
The CBI wanted to close the case in 2013 as it stumbled on a dead-end but Sivarama Panicker approached the court again to keep the ball rolling. The court bought the aged man's argument that the agency had not interrogated all the suspects and ordered the CBI to probe the case again.
The CBI, however, failed to make a breakthrough. It went to the court in 2015 with a plea to wind up investigations in the case. This time the court accepted the agency's plea.
Sivarama Panicker and family had been waiting for the boy to return home one day. His body was cremated by his ancestral house at Kottamkulangara.
He is survived by wife, daughter and two sons, Sanal Kumar and Anil Kumar.