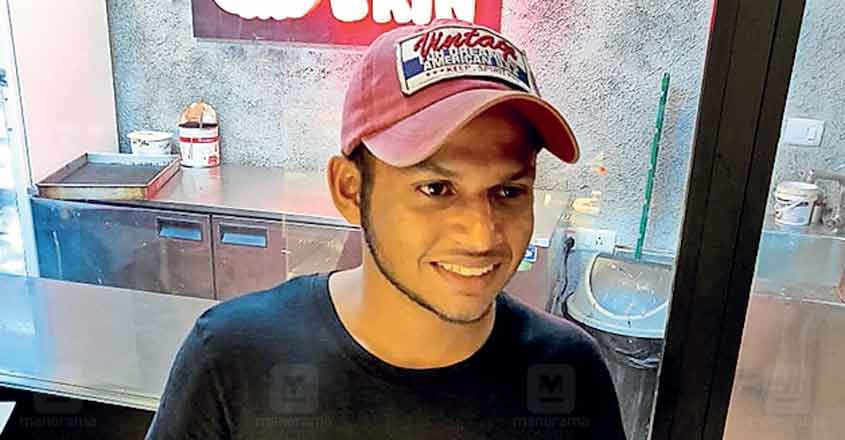 Alappuzha: Students who help their parents by working along with their studies need to be praised. Leading by example in this regard is V R Shankar, student union chairman of S D College, Alappuzha. Every day, after his classes, Shankar rushes to a restaurant at Mullakkal in the heart of the town to serve customers.
A second year BSc Botany student, Shankar was elected unopposed as college chairman.
It was during the vacations after the Class 10 board exams that Shankar felt he had to support his parents by working. He then joined a textile shop at his native place, Punnapra, as a salesperson. His father V K Raju is a headload worker at Punnapra market. Raju and his wife Sujimol has another son too, who is Shankar's twin.
During his plus-two classes also, Shankar worked part-time in various textile shops. After plus-two, his twin brother Sekhar joined a self-financing college and the financial burden of the family increased.
Shankar then decided to take his work more seriously and found the daily job at the restaurant. "This way, I can meet all my expenses. Moreover, I support my parents in many ways," he says. His duty starts immediately after college hours and lasts up to midnight, when the business closes. Shankar heads home only then.
However, such long hours at work have not affected the union chairman's studies. He attends all classes and studies his notes. His friends also send notes by WhatsApp. "My scores in the first semester exams were good and so my parents allowed me to continue working. I consider the job as an opportunity to meet new people and learn more about life," quips Shankar.