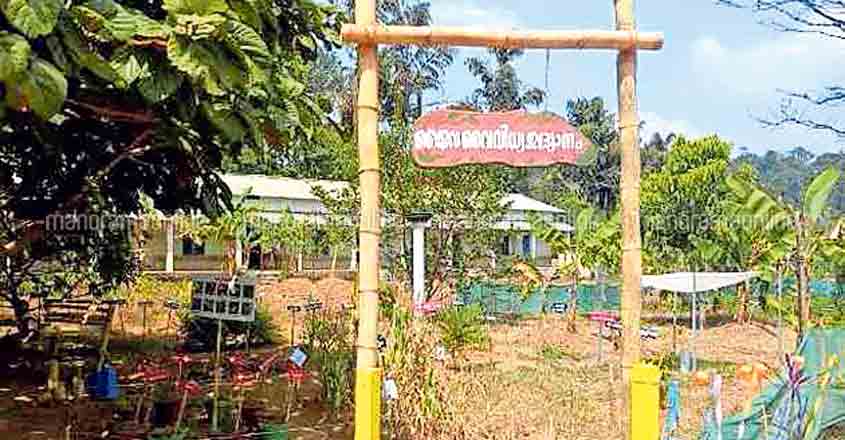 Cheruthoni: Adjudged the school with the best biodiversity park in the state, Kanjikuzhi Government LP School at Idukki is indeed a treasure house of nature, with butterflies fluttering all over, flowers of different hues and squirrels foraging behind the bushes. The garden can boast of diverse flora and fauna.
It has been designed in such a way as to attract different species of fauna. The butterfly park at the school is a hub of butterflies of diverse hues.
It also plays host to rare avian guests that visit the park.
The park shares its borders with a medicinal plant garden and vegetable garden.
The star attraction of the biodiversity park is Nakshatra Vanam. The sacred grove consisting of 27 trees that are related to 27 Nakshatras of Indian Astrology is protected by an 'organic fence'.
The different types of climbing vines that train up the fence of Nakshatra Vanam take the park to next level.
The grove is in its first year of formation, says school headmaster P K Sasimon.
The fences dotted with beads are meant to bring the fun element in learning mathematics. They are sure to evince interest of children towards mathematics, say teachers.