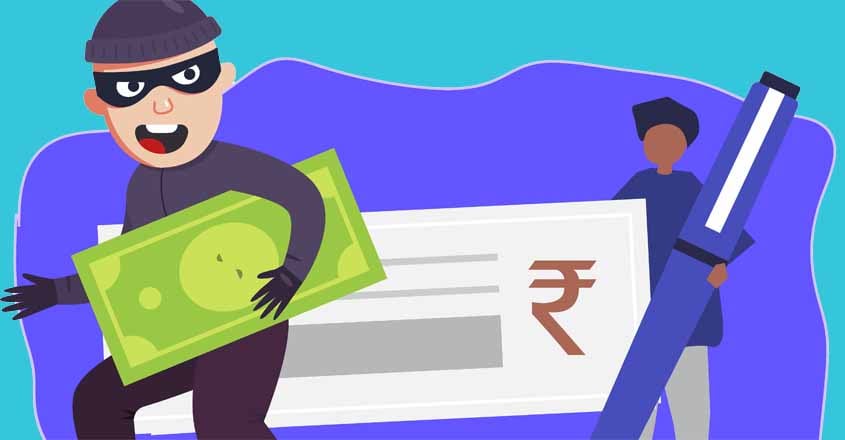 Nedumkandam: Online banking fraud is very much on despite high alert by authorities. In the latest incident reported from Kerala, a woman in Idukki lost Rs 3,97,406 from her bank account over 12 days. A gang based in Uttar Pradesh is suspected to be behind the fraud.
The victim's account statement reveals that amounts ranging from Rs 127 to Rs 5,000 were siphoned off from the account. Over a hundred transactions were made during the 12 days from May 4 to 16.
It is suspected that the woman's account was hacked and details leaked to commit the fraud. Around Rs 50,000 was lost in transactions made from May 4 to 12. Twenty-one transactions took place in the next two days. 
The money has been found transferred to other accounts. But the account owner did not receive any alert from the bank over the transactions. 
As per the account statement, the money had reached bank accounts of individuals, insurance agencies, and credit card accounts. However, none of these establishments has reportedly received the money.
The fraud was revealed when checks were carried out after the cheque given by the woman's husband to a person bounced. The woman and her husband then filed a complaint with the police.  
The cyber cell of the Kerala Police has initiated a probe.  Six other people in the district had also lost money in a similar manner earlier. However, this the first instance wherein such huge amounts of money were siphoned off.
In a major scam unearthed in Kochi early this year, unidentified fraudsters siphoned off crores of rupees from various nationalised banks using cloned cheques over a while. It was found money was withdrawn from accounts in bank branches in Uttar Pradesh and Maharashtra, even though the cheques were given for clearing in banks in Kochi and nearby areas.