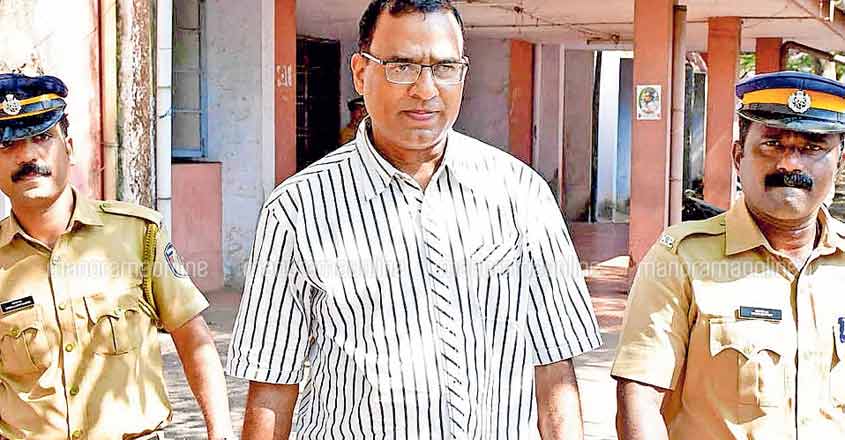 Kochi: The Catholic priest who has been convicted in the Kottiyoor sexual assault case has approached the Kerala High Court saying that he desires to marry the survivor and lead a family life with her and the child.
Robin Mathew Vadakkumchery has approached the court with an application seeking an interim bail for two months for marrying the victim and adopting the child he had fathered.
However, the prosecution said it was against the bail.
The case will be heard again on July 24.
The survivor has also been mentioned as a party in the petition.
The Thalassery POCSO (Protection of Children from Sexual Offences Act) court had sentenced Vadakkumchery, who was a vicar at the St Sebastian's church in Kottiyoor, to 20 years rigorous imprisonment last February for raping the girl, who was a minor, in 2016 and making her pregnant.
The case had taken a sensational turn when the father of the survivor was accused of the crime after she gave birth to a boy. She was 17 then.
But, the police started investigating the priest's role after an anonymous call said he was the culprit.
Vadakkumchery was charged in the case on February 27, 2017, and a week later he was arrested. A DNA test established that he was the father of the child.
A child line agency, which works among school children, had registered the complaint against the priest. The priest came under pressure after the girl gave birth to a child on February 7, 2017.
The priest was arrested on February 27, 2017 from near the Kochi International Airport while he was preparing to slip out of the country.
During the trial, the victim and her mother had turned hostile. But the court handed out the verdict on the basis of evidences. Four nuns, another priest and one more woman attached to the convent, all co-accused in the police charge-sheet, were let off due to lack of adequate evidences.
In March, the Manthavady (in Wayanad district) Adioceses officials said the Vatican had dismissed Vadakkumchery from priesthood. The papers related to the Pope's decision, taken on December 5, 2019, were given to the jailed priest.