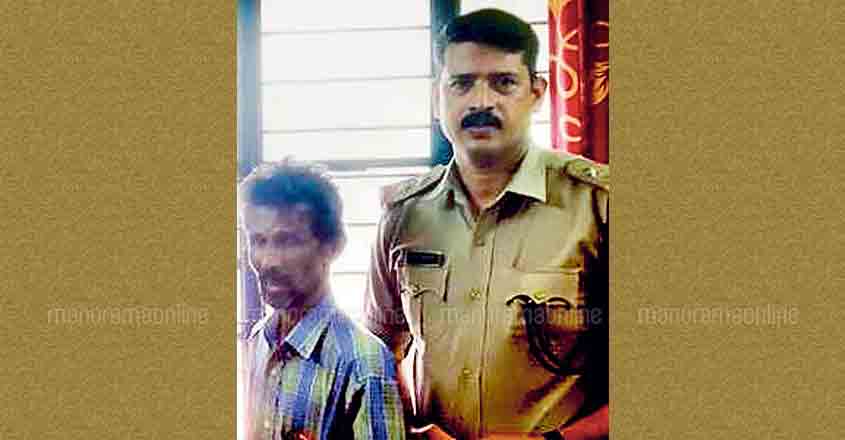 Periya (Kasaragod): Police officers in duty at the Bakel station were baffled by a visitor's request. The impoverished youngster wanted the cops to help him complete the construction of his house so that his two children had a roof above their heads.
The officers did not turn him back though. "Ramesan's complaint was strange. That was meant to go to a village office or a panchayat office, not a police station," sub inspector K P Vinod Kumar said. The officer found in Ramesan a representative of the marginalised sections.
"It was evident that someone had played a prank on him by sending him to the police station. I asked my colleagues if we could help him out. Everyone agreed. An ice cream seller, C H Abdullakunji, also joined us. We collected among ourselves the money Ramesan needed," Vinod Kumar said.
Vinod Kumar's note thanking the well-wishers for the support has gone viral on social media.