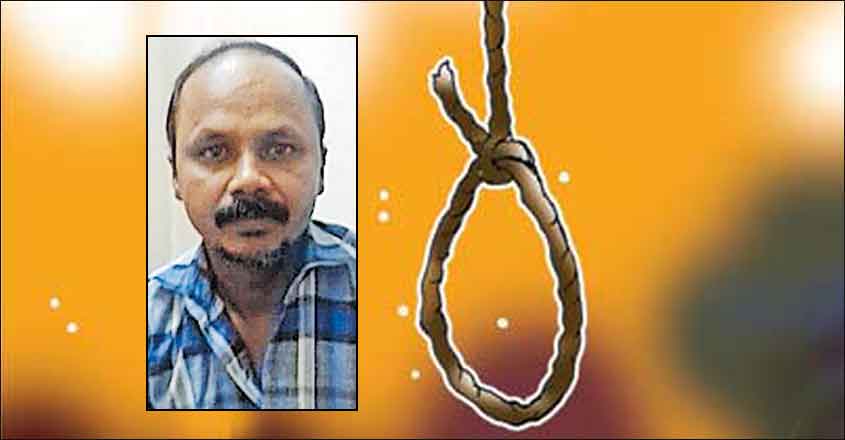 Chathannoor: In a disturbing incident, the father of a bride hanged himself over financial issues on the day of his daughter's wedding.
However, the wedding took place as scheduled at the auditorium of Vilapuram Anandavilasom Bhagavathy Temple in Chathannoor in Kerala's Kollam district on Sunday.
B Sivaprasad, who resided at Prasad Bhavan, near Decent Junction in Uliyanad, was found dead in his ancestral house which was uninhabited for some time.
This house is near the Chirakkara panchayat office.
Sivaprasad was reportedly disturbed as he could not purchase the entire gold that he had promised his daughter Neetu for her wedding and took his own life in grief. Even though he had tried to sell his house and land to conduct the wedding Sivaprasad failed in his efforts.
It is also said a Cooperative Bank at Chathannoor had sent Sivaprasad a notice over loan dues. His relatives said some bank officials had also visited him.
Around 5.30 am on the day of his daughter's wedding, Sivaprasad started from his house to a water body at Chirakkarathazham to bathe. However, as he did not return for a long time, relatives searched for him and saw his bike in front of the ancestral house. His body was soon found hanging from a wooden beam inside the old building.
The groom and his parents had assured that they will go ahead with the wedding ceremony even after Sivaprasad had failed to buy the promised gold, said the relatives of the deceased.
Neethu was not informed about her father's death at the time of the ceremony.
The groom was R S Biju, a native of Punnekkulam in Poothakkulam.
Apart from Neethu, Sivaprasad is survived by wife Jalaja and other children Nithin and Preeja.