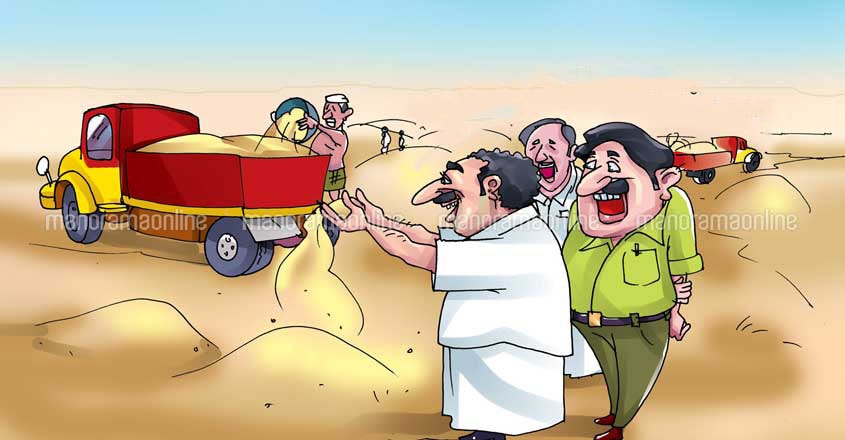 Tirur: With the officials preoccupied with election-related work, illegal reclamation of paddy fields and wetlands has become rampant in various parts of the taluk here in Malappuram district.
There are complaints that acres of wetland have been illegally filled with sand. No action has been taken against the culprits though complaints have been lodged with the authorities concerned about landfilling in Tirur, Ponmundam, Tanalur, Tirunavaya, Vettam, Niramarathur and Triprangode.
The unscrupulous elements are involved in illegally reclaiming the paddy fields and wetlands as the revenue officials are busy with elections. It was brought to the notice of the officials that reclamation is also happening in places where the authorities have taken action against the law breakers.
Sand mining in Bharathapuzha river bed is also on the rise. The local residents say that sand piled up on the banks are being transported in vehicles at night.