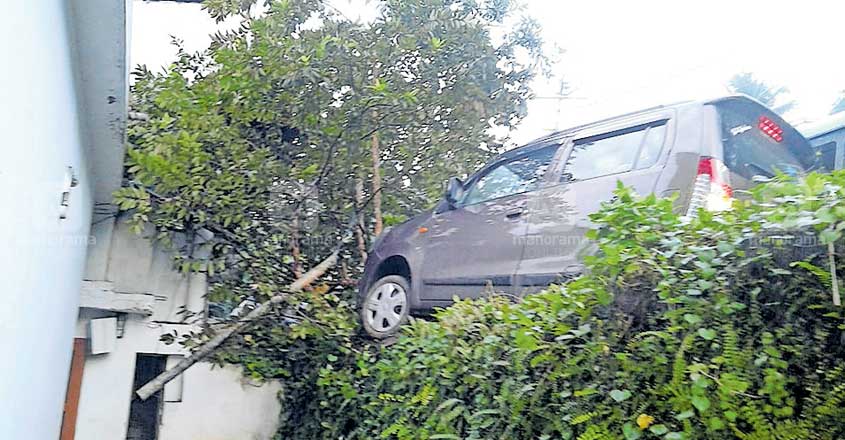 Ranni: Accident-prone stretches are numerous on roads in Kerala. The family of Shanmugham Pillai lives in perennial fear in their house situated in an accident-prone area along the Punalur-Muvattupuzha road in Kerala's Pathanamthitta district. So far the house plot was the scene of 48 vehicle accidents, both major and minor.
Two tricky curves are blamed for the frequent accidents at the spot. Both big and small vehicles topple on to their courtyard after failing to properly navigate the curves. Most often the vehicles end up dangling from the fence.
The house is situated by the roadside right in the middle of two curves between Ambalapadi and Pearl Square. Earlier this week, a car coming from the Blockpadi area had lost control and barged into their compound. A guava tree and its branches prevented the car from causing further damage.
Pillai has made several complaints to the Public Works Department authorities, urging them to set up a buffer stop in front of the house. He had even approached the Taluk Development Council. However, his complaints were ignored, citing lack of funds.