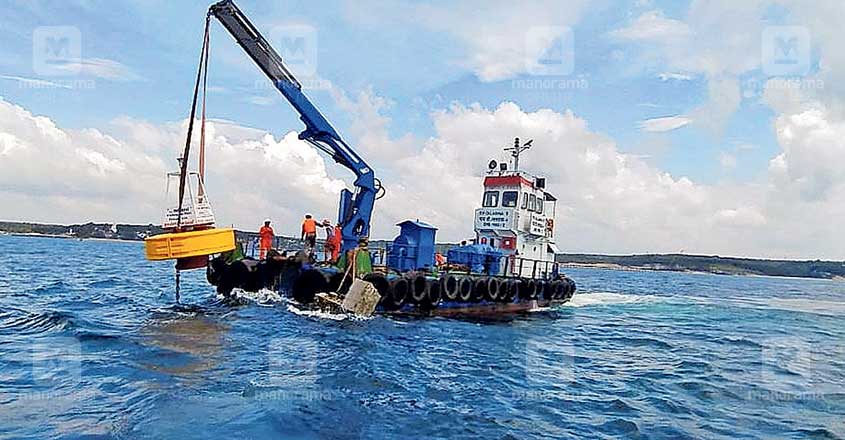 Vizhinjam: In a bid to protect the marine wealth, turbidimeters have been put in place off the coast here in Thiruvananthapuram district. Two more such units will be installed depending on favourable weather conditions. The buoy to which the unit is attached was kept afloat on the sea in front of the work site of International Multi-purpose Deepwater Seaport project here the other day.
The turbidimeters, which are being installed as part of the multi-crore seaport project here, will track the turbidity level in sea water every 10 minutes. When turbidity increases, oxygen level decreases in water resulting in fish migrating to other places in search of a better ecosystem, according to experts.
The state-of-the-art units would help in taking corrective measures as the turbidity level in sea water increases due to dredging activities for the seaport project, they noted. The turbidimeters were first installed off the coast here in November, 2016.
The new units were put in place as the old ones were phased out. This project is being executed by Mumbai-based Shankar and Company under the guidance of Adani Ports and SEZ Limited. The units with French-made sensors are installed in deep water after attaching them to huge buoys.