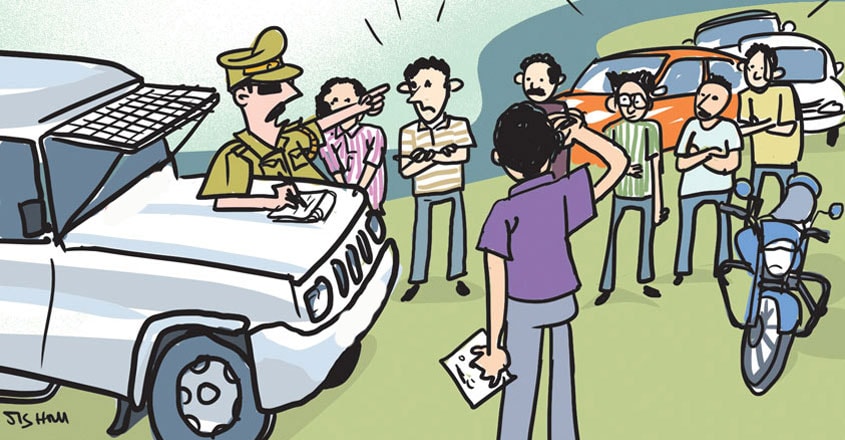 Kattakada: A youth, who stepped out to meet an astrologer amid the COVID-19 lockdown, is now staring at tough times.
The youth's predicament started when he ventured out on a bike in the Kerala capital recently, that too without wearing his helmet. Kattakada CI D Bijukumar, who was out to nab those defying the lockdown restrictions, spotted the youth.
The cop asked him if he was not aware of the lockdown.
The youth replied that he was out to meet an astrologer as he was concerned about his marriage getting delayed.
The CI told the youth that there was an astrologer just 50meters away and rode pillion with him.
The poor chap did not realise that he was being taken to the police station or that he had been taken into custody. When he reached the entrance of the station, he asked whether he had to go inside.
The cop asked him to proceed, removed the bike key and gave it to another policeman. The youth was let off only after the police filed a case against him for flouting government rules.