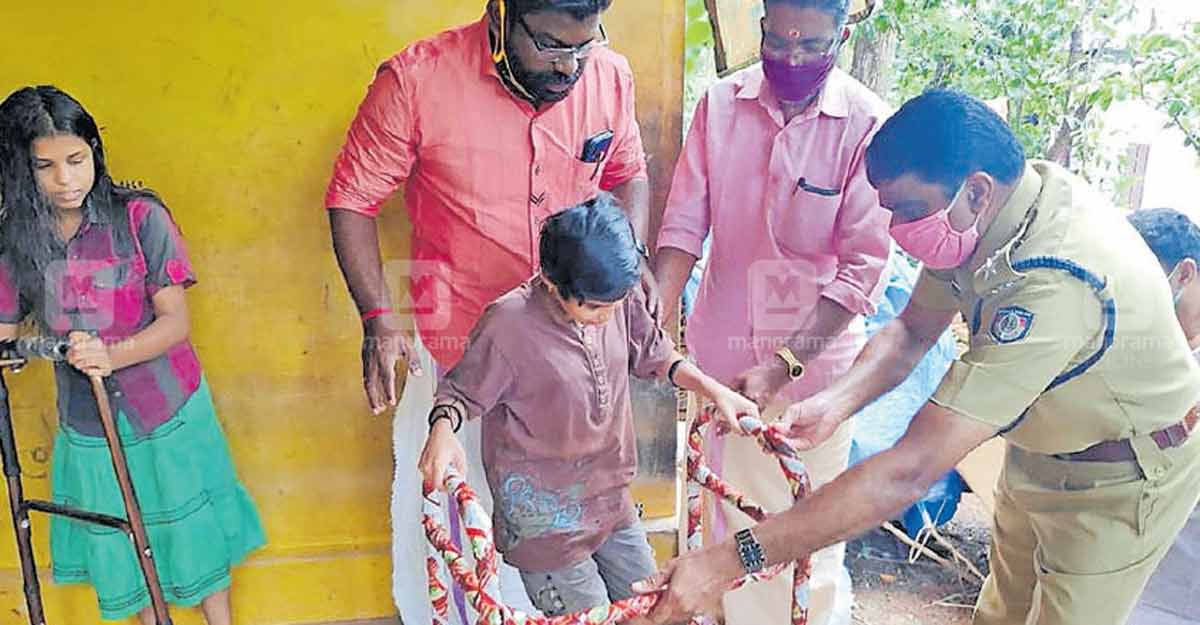 Attingal: Arathi A Nair was in for a pleasant surprise when Crime Branch DySP B Anil Kumar turned up at her house at Kizhuvilam in Thiruvananthapuram district with gifts for her.
The 14-year-old had first met the DySP during a youth festival for differently-abled children held at Kizhuvilam on November 23, 2019. The senior cop was invited to inaugurate the fest. Arathi had won several prizes at the youth festival.
They had interacted during the fest and the DySP promised the differently-abled child that he would visit her at home.
Arathi was elated that the DySP had kept his promise and enthusiastically introduced the senior cop to everyone at home.
Anil Kumar gifted her two walkers, one for indoor and the other for outdoor use, along with chocolates and sweets.
Arathi is the daughter of auto driver Anil Kumar and Geetha.
The DySP was accompanied by Kizhuvilam panchayat health permanent committee chairman A S Sreekandan, panchayat member B S Bijukumar, P G Pradeep and Devarajan.