Whether you are familiar with the concept of Hallyu or not, you must have known the KWave that has been happening around in a handful of fields including entertainment, fashion, skincare and food. Along with the KDramas and KPop music, the Korean cuisine which is being introduced through the Korean entertainment has also been getting popular.
Traditional Hangul dishes and their culinary practices have been finding many fans in Kerala also. Typically, Koreans dine on small tray-like tables called Soban. Food is usually served in a bowl, and it is eaten with the aid of a chopstick. Koreans love vegetables, meat and fish. They usually have a wide range of side dishes in tiny bowls which they pair with white rice. Mostly it will be little rice and more side dishes.
Side dishes
Sides of seasonedvegetables called banchan are often served with the meals. They will serve onions, salad cucumber, spring onions, carrots and spinach separately as side dishes. To make banchans, partially cooked or raw vegetables are added to a paste of soy sauce, salt, garlic, sesame oil, sugar, roasted white sesame seeds. This dish can be kept in the refrigerator for a few days before using it.
Kimchi
Kimchi is the soul food of Koreans. Much like a pickle, they are basically salted and fermented vegetables. This traditional Korean dish is made of Napa cabbage (baechu), radish, carrot, spring onion, pepper flakes, garlic and ginger seasoned with spices and sauces. Kimchi's main ingredient is a Korean red chilli paste called gochujang. This spicy, tangy and salty dish will always be part of every Korean meal and is also used as an ingredient while making some Korean dishes.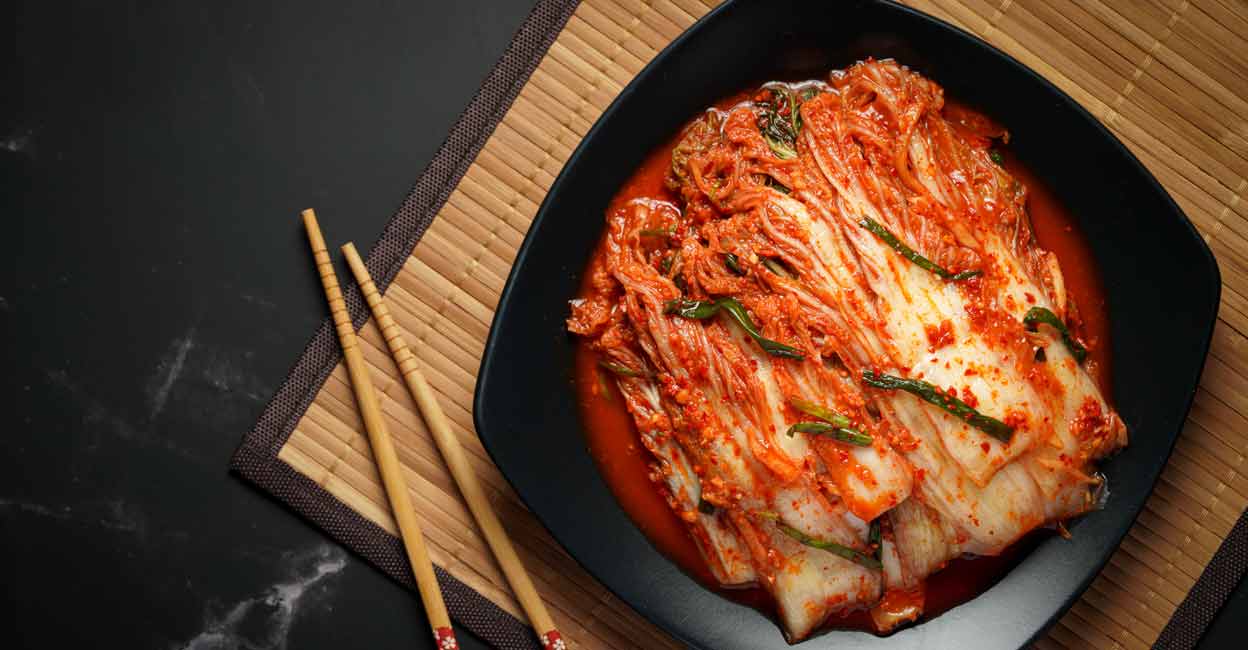 Bibimbap
It is said to be one of the most popular Korean dishes outside the country and is made with rice, sauteed vegetables, beef, fried egg, and gochujang. Like how you serve chattichoru, bibimbap is served in a bowl. This is often served with kimchi and is easy to make.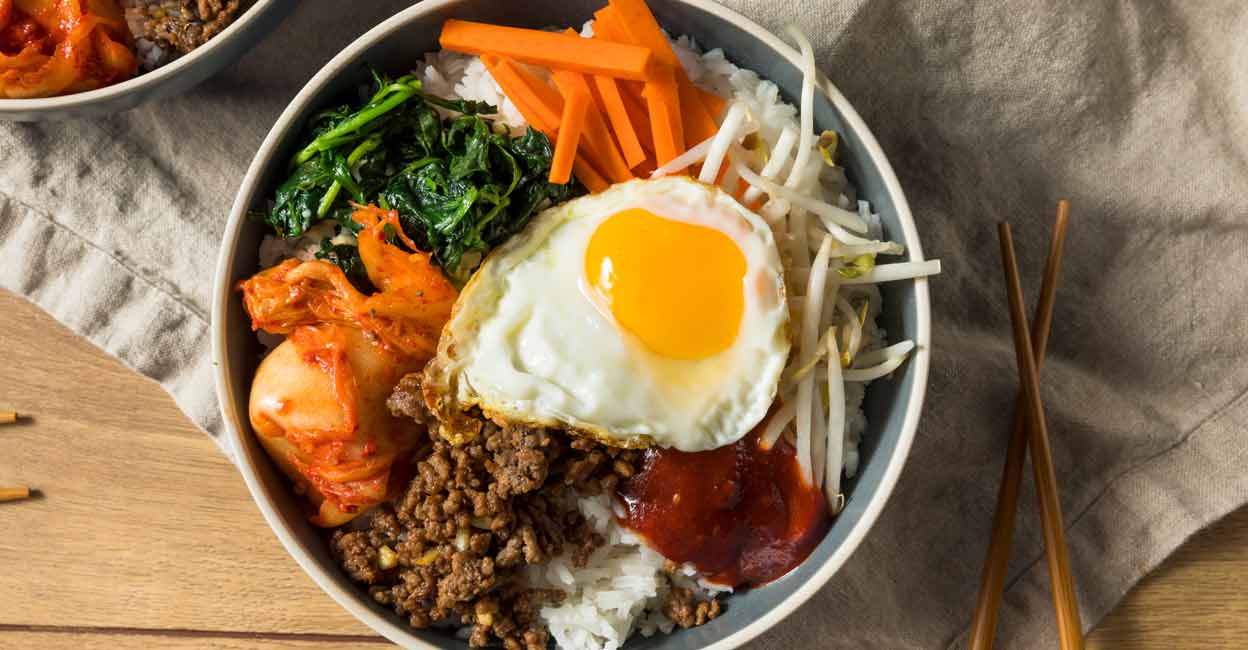 Bulgogi
Bulgogi is basically barbecued meat. Marinated meat is grilled with onion and garlic and served on a bed of lettuce leaves. You need to have it with Ssamjang which is a Korean BBQ dipping sauce. Bulgogi can be made with beef, pork and chicken. The marination consists of soya sauce, sugar, garlic, pepper and sesame oil.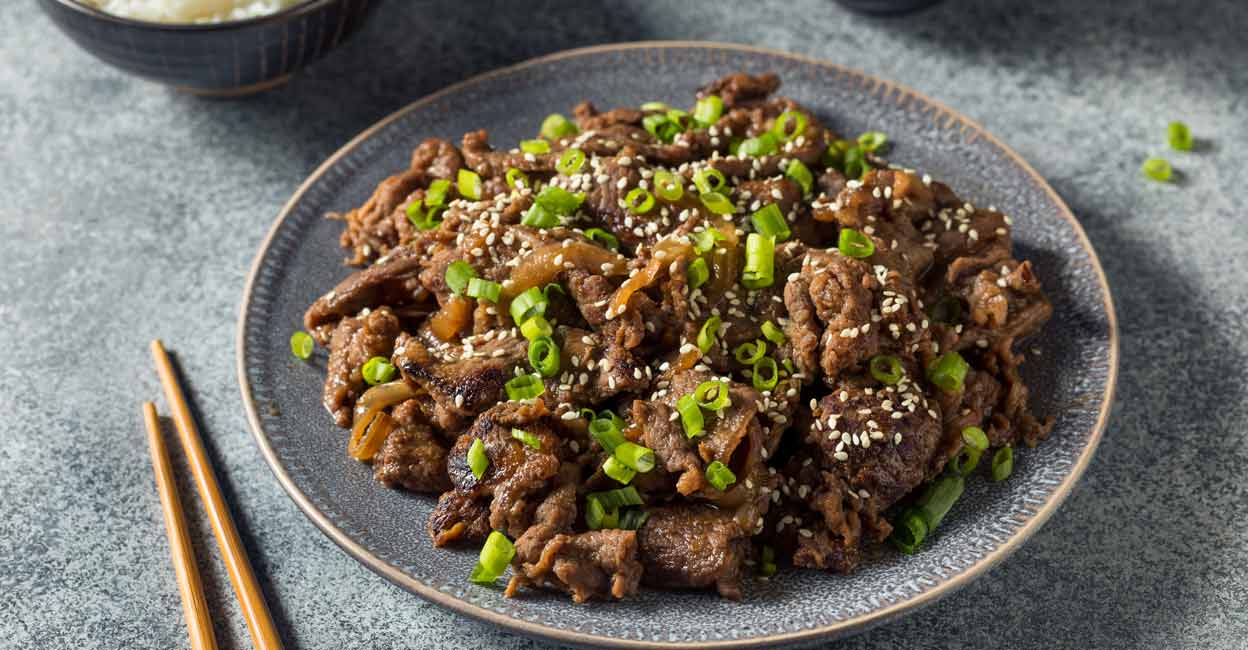 Tteokbokki
Tkeokbokki is a steamed rice cake cut into long strips blended with several sweet and spice sauces. This popular street snack in Korea is chewy, spicy, savoury and sweet.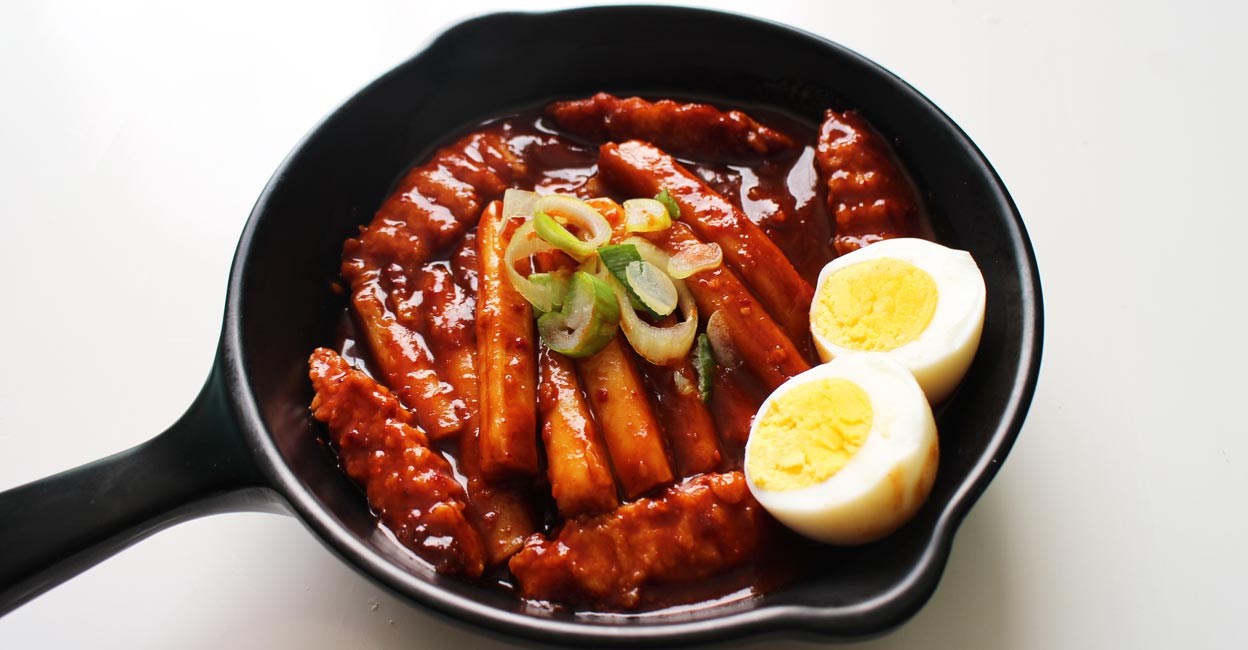 Gimbap
It is similar to the Japanese Sushi roll. A combination of gim – dries seaweed sheets - and bap – steamed rice. They add sesame oil to the rice if needed. The rice-mix is then spread on top of a seaweed sheet. Some pickled vegetables, meat and fried eggs are added on top the rice and then roll the sheet using a bamboo roller and then cut it into slices.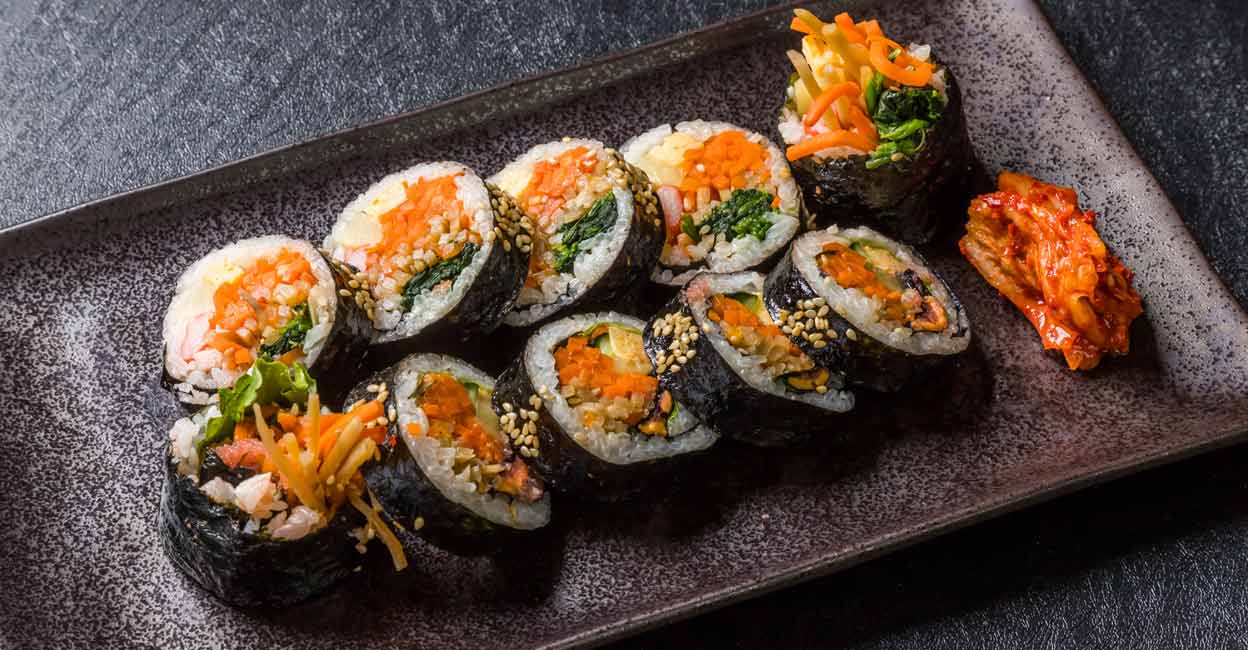 Gopchang
Gopchang is made of the small intestines of cow, buffalo and the intestine of pig. They are cut into small sizes, steamed, grilled and used in soups. At Korean restaurants, they have live grills on the table. Koreans usually sit around the table and grill the gopchang by themselves.
Jajangmyeon
Jajangmyeon is the biryani of Koreans. Jajangmyeon is a noodle dish topped with a thick sauce made of a fermented black bean paste called chunjang, diced pork, and vegetables. This dark brown-coloured noodle is sweet and tangy.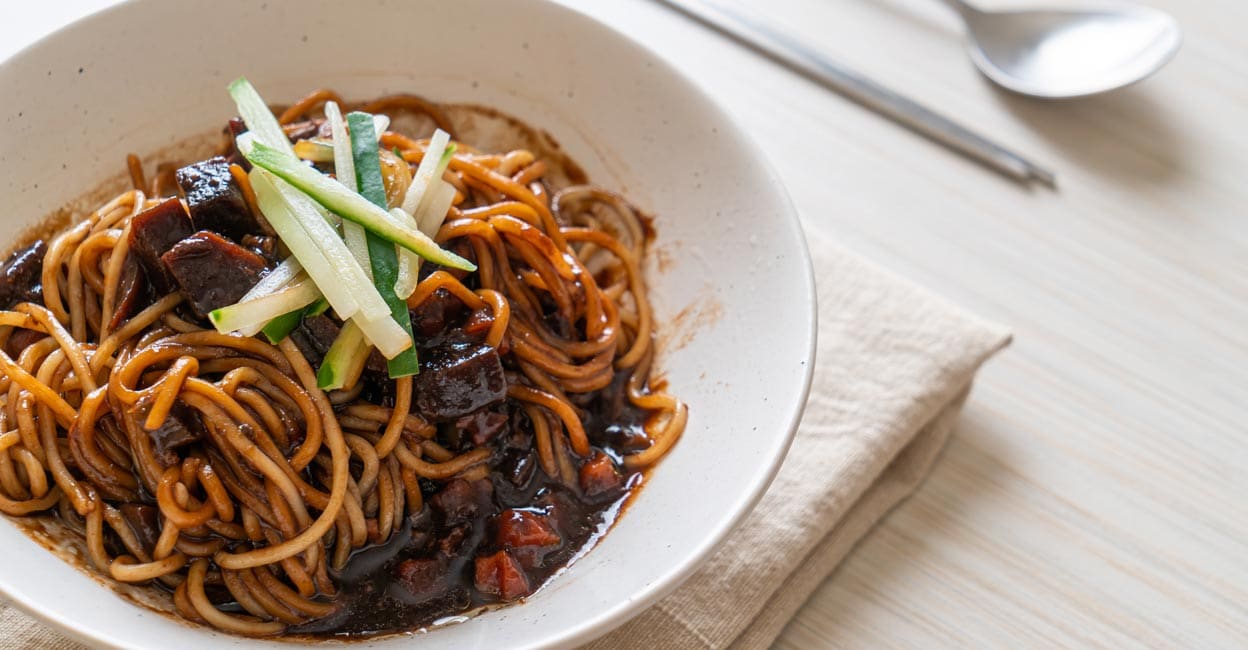 Soju
It is a Korean distilled alcoholic beverage. There are special ways to consume and serve it. It is said that the eldest in a group should serve soju to the rest. And you should accept it with both hands. Without making eye contact you are required to drink it in one shot by shaking your head. It is poured into tiny shot glasses without adding water. Soju which is equally popular in Japan and China is colourless and sweet.