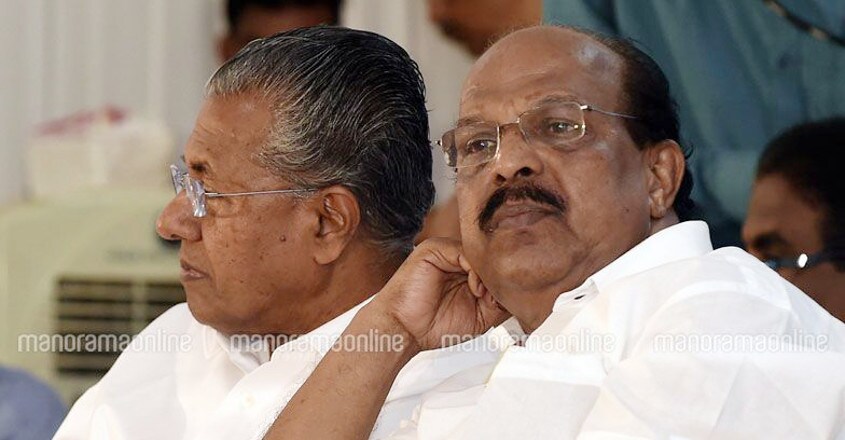 Alappuzha: Kerala Chief Minister Pinarayi Vijayan was quick to get into damage-control mode after minister G Sudhakaran criticised the Sabarimala temple tantris (chief priests).
"Tantris are also humans. They may hold divergent opinions. But they will not try to take on the government," the CM said.
According to Pinarayi, some sections may be able to influence the tantris and mislead them. "However, all tantris are not like that. Tantris are the custodians of the temple and there will be no change in the situation. The government will not interfere in such matters," he said. The chief minister alleged that some news organisations were spreading the wrong notion that the government had declared a war on the tantris. "But I want to clarify that the government has a different opinion on the matter," the CM stated.
Minister Sudhakaran had launched a severe attack on the tantris, saying that they lacked even the divinity of the donkeys seen around Sabarimala. The chief minister's statement came at the mass meeting organised by the LDF in Alappuzha soon after Sudhakaran made the comment. Sudhakaran's speech was delivered at the anniversary of the 'Villuvandi Yatra' organised by Akhila Kerala Cheramar Hindu Mahasabha.
Sudhakaran had also said they (tantris) do not appear to have any attachment or concern towards Lord Ayyappa.
The minister has been critical of the Sabarimala tantri family ever since they threatened to close down the temple if women in the age group 10 to 50 arrive to pray at the shrine in line with a Supreme Court verdict. The present chief tantri Kandararu Rajeevaru had made the remark at the peak of agitation in October. 
The members of the Kandararu family hold the tantric rights of the Sabarimala temple. 
The shrine had been witnessing protests against the implementation of the September 28 Supreme Court verdict permitting entry of women of all age groups into the temple.