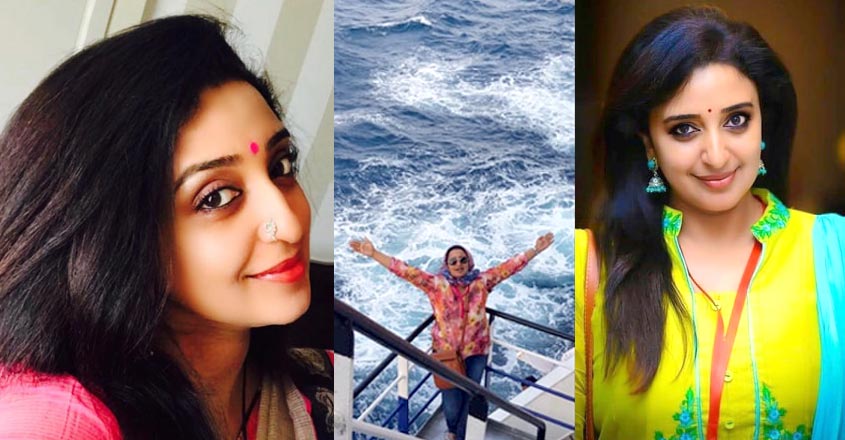 As a pre-teen girl who appears briefly in a 1986 movie as a singer in a prayer group, it has been a long journey for Sona Nair in Malayalam cinema. She made a mark in 1996 with her role in Thooval Kottaram directed by the popular Sathyan Anthikad. Since then, Sona's acting career has been reasonably busy what with her trysts with television serials as well. Even so, the artiste has kept aflame her love for a parallel passion: travel.

Sona becomes all the more vocal when she reels out her picnic stories. Here are a few chapters from that interest in life she shares with OnManorama:
Travels alone can unwind a mind that is too busy and looking for a break. An outing makes me happy, be it to a temple or a hill station. My first picnic with family (husband and children) was to the Mookambika shrine in south Karnataka. It has been a fruitful one: the goddess has showered only success upon me. I have never taken a break from the annual trip to the temple in Kollur. The Devi there is the lone reason for my earning so much recognition so far in life.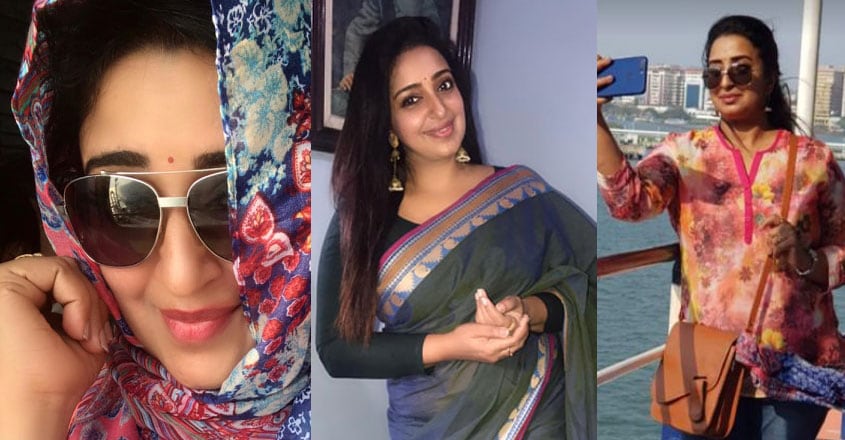 Travels are like books. Every new read is a different experience; so is each trip. It's not just about the sights. To me, a journey — be it domestic or abroad — is an opportunity to learn about the varied ways of human existence: lifestyle, food, language, everything adds to culture. To get some hang of it requires a minimum stay of four days. I generally don't go for trips shorter than that. What's more, I do gather some information about the place beforehand.
I have been to both the West and the East of the globe. To the US, Britain and, well, Singapore on the side. I like Singapore, especially its midnight shops.
Fascinating Bali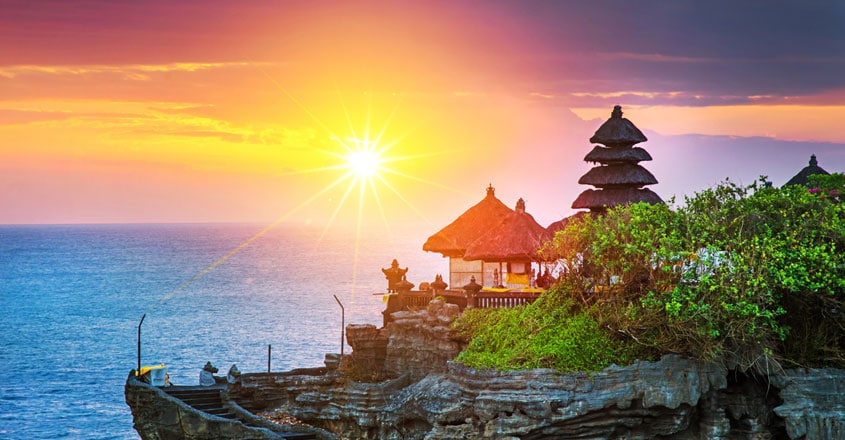 I like Bali, which has a distinct Hindu touch in anything and everything about it. This Indonesian province does deserve its reputation as the island of the Gods. I love its long sandy Kuta beach, the Tanah Lot temple one a lonely mass of land in the middle of the sea, Uluwatu shrine on the southwest tip of Bukit Peninsula, stone caves, the mixed tourist residential area of Seminyak, the Kintamani volcano, the terraced paddy-fields of Ubud village, the Monkey Forests nearby it, the coastal resort of Jimbaran Bay, the scenic Sekumpul Waterfalls, the Agung Rai Museum of Art, the Tirtagangga Palace... Taxis ply these ways at inexpensive rate, but also available are motorbikes that one can hire and ride. Indian driving licence will suffice.
Thailand, Bangkok Sex Tourism
The Thailand-Bangkok trip aggrieved me. No doubt, both are beautiful lands and have all the hospitality facilities for a tourist. But it pained me when I saw the local women, willing to do anything for a livelihood. They are willing to wear any kind of dress to woo men and sell their body. One could see them in the streets and bars. Sex tourism is no bad word in Thailand, but to meet them in real is least a happy experience.
Thai cities and beaches are stylish, its zoos are rich, valleys pretty, food tasty and hotels good. Items at market don't cost much. Most visitors go for packaged tours — most of them very affordable.
Ship to Lakshadweep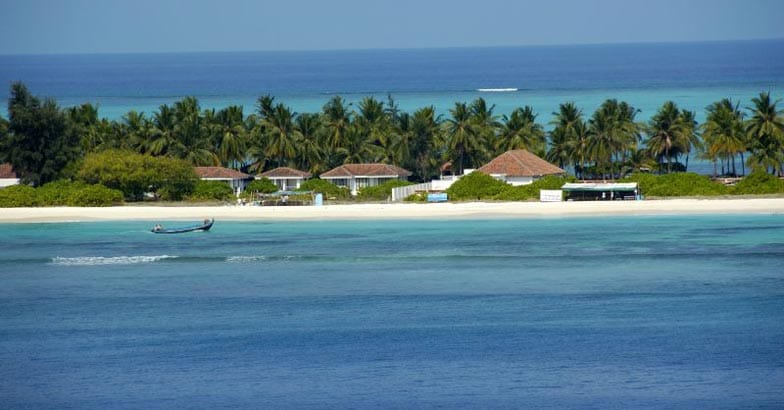 Recently, I had a voyage to the Lakshadweep. The five days and nights in close contact with the sea were exhilarating. Never knew the sea could be this beautiful; in fact, its colour changed from blue to green at some places much to my wonder. The vessel stopped at some islands, though Kavaratti was our destination. Such a serene place, quiet and with pure air. This island has no restriction for tourists. Kavaratti may be coastal like Kerala, but one sensed no similarity in their looks.
The water is blue, the sand white. Water sports are popular here. Scuba diving, snorkelling, water skiing, parasailing, jet skiing, water bike, wind surfing... Kavaratti was unforgettable.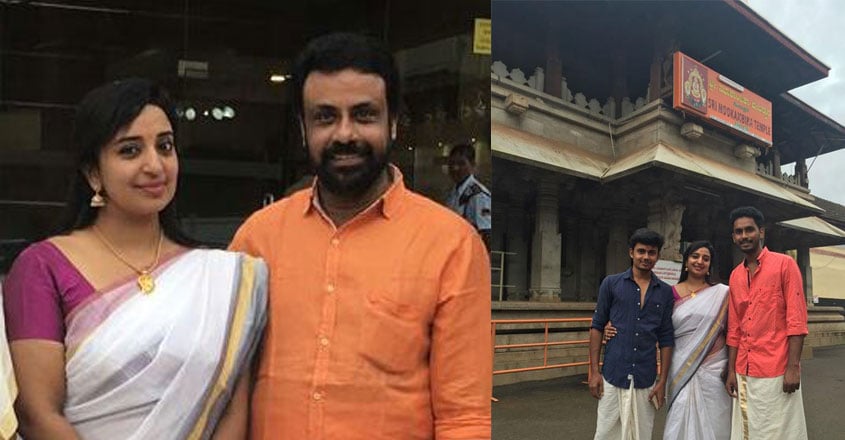 Kavaratti has no movie houses; yet its natives seem to have known me, going by the warmth of their greetings. The coconut orchards here are thicker than we find in Kerala, the yield is more bountiful — so much so, one finds a lot of dry nuts lying under the palms. So surprising.
Family Trip
My debut trip with family after marriage was to Mookambika, I told you earlier. Once the pilgrimage to the Devi temple gets over, we leave for the Kudajadri hilltop. We usually take a jeep; it's a steep climb. We make it a point to not think of the altitude we have to scale.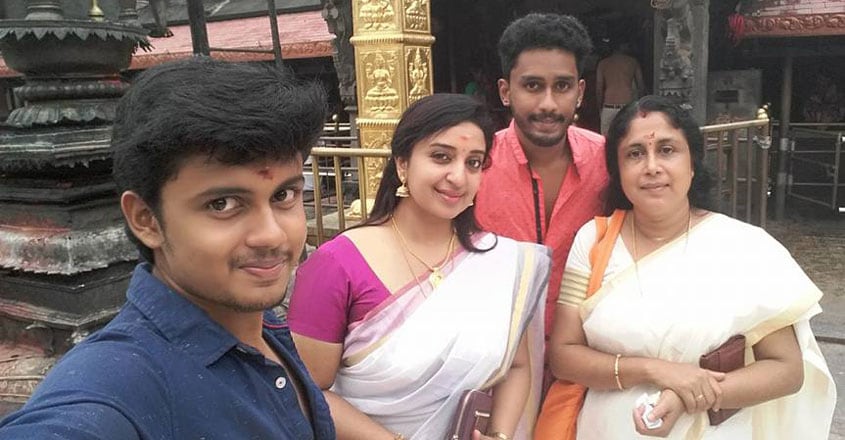 Kudajadri is not a place where you can gain access as easily as to, say, Ponmudi or Munnar. Here, it's essential to have some spirit of adventure and belief in god. The beauty of the sights can wipe away the apprehensions you have with the climb up. There is a Bhadrakali temple en route. Then, there is the Ganesh Cave and the Sarvajnapeetham of medieval philosopher Adi Shankara.
The Chitramala Wonder
It's a narrow cut down a rock, 20 metres long. I was lucky enough to go there as well. It's here that Sankaracharya consecrated a stone as a Shivling and offered puja. The Chitramula throne provides one the space to just about shift and stretch the legs. Such is its position that it is exposed to neither sunlight nor rain. To reach here, one has to climb the rocks, literally, by holding on to them. The place gives sight to thick forests below and, beyond that, four or five mountains. One among them is Sringeri, a religious hill town in Chikkamagaluru district. None of the sights will vanish from my mind.
I have to visit a lot of places, including those abroad. On top of them is Switzerland, whose beauty I keep taking in watching videos and pictures. I like countries where snow falls. I desire to see more such places.