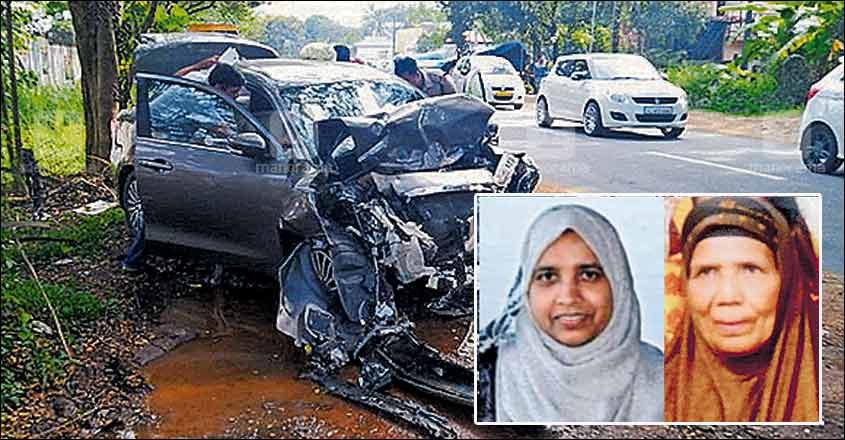 Kochi: In a tragic incident a car collided with a tanker lorry on the Seaport Airport road near here killing a woman and her mother in law who were travelling in the vehicle at the time of mishap.
The dead have been identified as Shaila, 48, wife of Azeez, Federal Bank Marine Drive branch, general manager and resident of Thodupuzha and Bilkees 74. Azeez who was behind the wheels at the time of accident, was admitted to Medical Trust Hospital Ernakulam with injuries.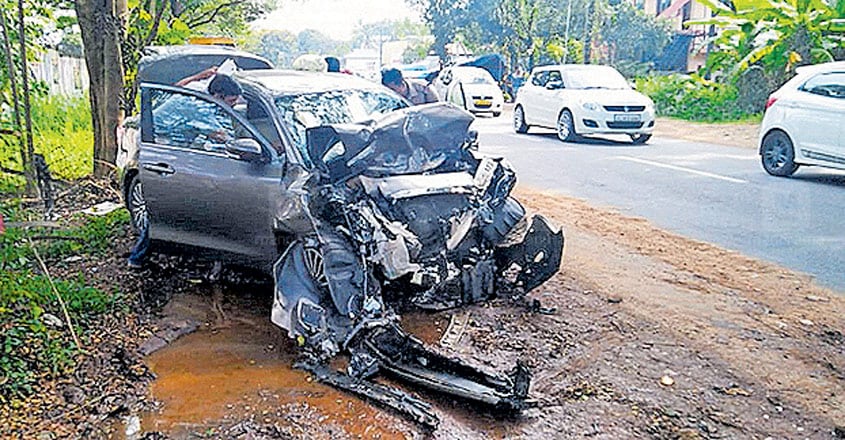 According to police the accident took place at 1.30pm on Sunday when the car coming from Irumpanam and going towards Kakkanad collided with the tanker lorry which was on its way to Kollam after filling fuel from HPCL facility.
Though the police and local people rushed the injured persons to Medical Trust hospital in an ambulance , the lives of the two women could not be saved.
Azeez who was recently transferred to Marine Drive branch was taking household goods to his new house in Ernakulam when the accident took place.
Shaila is survived by husband Azeez, children Safna (Federal Bank Anchal), Ashik (Netherlands ), son in law Amjad (Reliance Thiruvananthapuram ).
Bilkees predeceased by husband Mohammad, is survived by children Qasim and Laila (Raico Thodupuzha ), son in law Moosa Mudakkad (Retd KSRTC) and daughter in law Thahira.