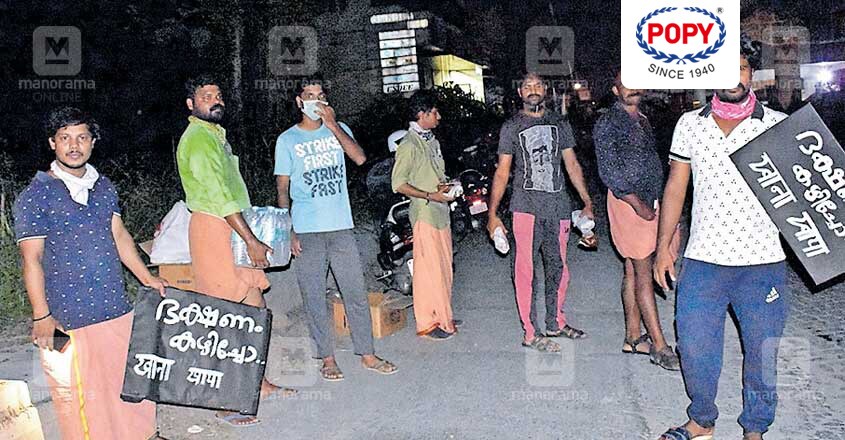 Maradu (Kochi): During the lockdown, travellers in the few vehicles that pass through the roads often find it hard to get food as eateries remain closed. However, such problems don't bother people taking the Bypass Road in Kochi whether it is day or night, thanks to the initiative of several youths in the area.
These youths can be seen standing on the roadside holding placards reading 'Did you have food?' in Malayalam as well as Hindi. The Hindi banners are for the benefit of long-distance truck drivers and travellers not familiar with the local language.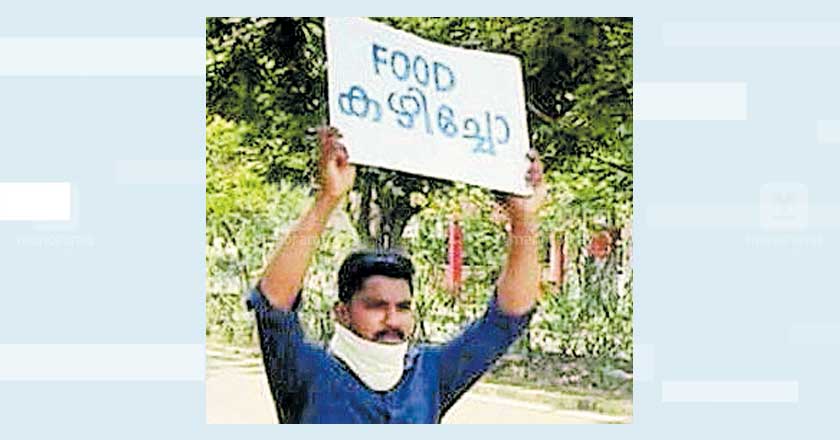 At Madavana Junction, the initiative is led by members of Panangad Troll Group. They offer 200 free parcels of lunch every day. At Kundannur, BSB Club, Pavamkulangara, Tripunithura gives away 300 food packets during supper time. Club members had initially distributed food at noon but shifted the time to night as there was not much demand. The Marad police had given them the necessary permission.

Lunch and supper are available at Kumabalam toll plaza as well.