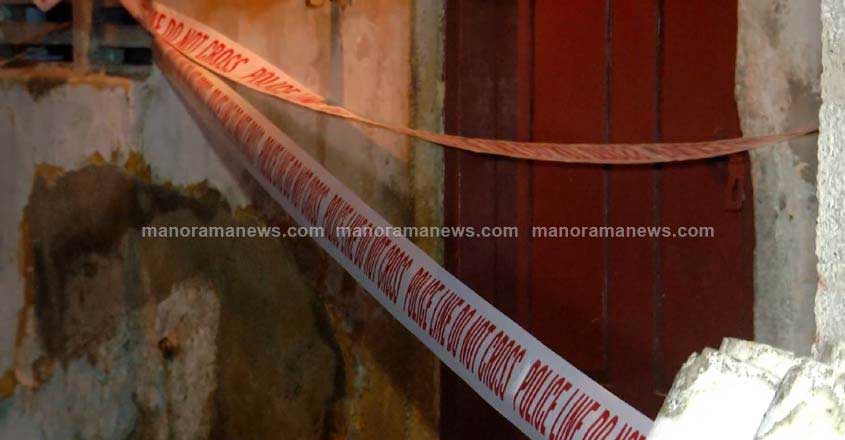 Rajakkad: An elderly couple have been arrested here in Kerala's Idukki district over the death of their former son-in-law who died amid a brawl with them.
It is alleged the man, identified as Ernakulam native Shibu (49), died after receiving a fatal hammer blow on his head amid a scuffle with his former in-laws on Monday. They had quarrelled over an old dispute which too had resulted in a nasty physical attack in which all the parties were injured. The latest incident likely was during a revenge attack carried out by Shibu on his past relatives.
Mammattikanam natives Shivan and Jagadamma are the first and second accused over Shibu's murder.
Shivan, in his statement to the police, said that he killed Shibu alone and that Jagadamma had no role in it. But the police said Jagadamma has admitted to throwing water dissolved with chilli on Shibu's face. No one else was present in the house at the time of the incident.
Shibu had died on the spot.
According to the police, the marriage between Shivan's daughter Sheeja and Shibu had ended in a divorce years ago. The couple have a child who lives with a relative of Sheeja, who works in a private company in Thiruvananthapuram.
After the divorce, both the families were not on good terms. Last year, Sheeja's house was attacked by Shibu and his three friends. In defence, Shivan had hit Shibu with a floor lamp. Shibu, Sheeja, Shivan and Jagadamma suffered serious injuries in that attack. Shibu and friends were caught by local residents and handed over to the police then.
Shivan, and Shibu and his friends were arrested and the former got bail the same day. But Shibu was remanded and came out on bail only a few months ago. He arrived at his former wife's house on Monday morning to avenge the attack by Shivan and take back his wife and son. He reportedly attacked his in-laws with a chopper. The elderly couple likely defended themselves with Jagadamma throwing chilli-laced water on Shibu's face and Shivan hitting him on his head with a hammer, said the police.
Forensic experts from Kottayam are scheduled to carry out an inspection of the house on Tuesday.
After inquest Shibu's body was handed over to Kottayam Medical College for post-mortem.