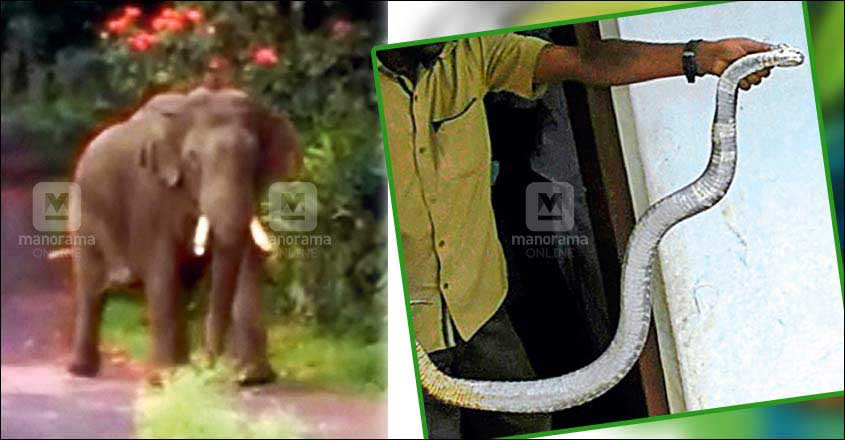 Rajakumari-Marayoor: People in the high-range areas of Kerala may have to rely on their stars in case of snakebite as hospitals even if accessible are not equipped to give antidotes. If bitten by a snake, the victim should be given medical aid within three hours but the vast and forested Idukki district has poor and sparse facilities on this count. However, the risk of snake bite is so high that even students encounter venomous snakes and even wild elephants on their school premises.
The few government hospitals with anti-venom in Idukki are the Thodupuzha district hospital and Idukki district hospital; taluk hospitals at Nedumkandam, Adimali and Peermade; as well as the Peruvanthanam primary health centre.
Community health centres and family health centres also do not have anti-venom.
People in areas, including Rajakkad, Senapathi, Shanthanpara, Chinnakkanal, Bison Valley, Rajakumari and Udumbanchola, seek treatment at a private homeo hospital if bitten by snakes.
People from Rajakkad, Rajakumari, Senapathi, Shanthanpara, Bison Valley, Chinnakkannal regions, would have to go till the taluk hospital at Adimali or district hospital at Nedumkandam to get anti-venom.
Cobra at school
The recent death of 10-year-old Shehala Sherin due to a snakebite at her school at Sulthan Bathery in Wayanad district is a scary reminder of the perils faced by students in Idukki too. Snakes pose a threat to the schools in the Anjunad region of the district. A 5 feet cobra was found from the backyard of the Jayamatha School at Marayoor recently. Another cobra was caught from underneath a cupboard of the office of Seva Bharathi school at Marayoor.
Elephant menace
A wild tusker had stationed itself in the marshy land adjacent to a private Lower Primary School at Upper Suryanelli in the Idukki district couple of months ago, much to the horror of the teachers and students. Wildlife personnel and local people had to try very hard to force the tusker to retreat. Notoriously known as Chillikomban, the lone tusker was stationed at the area for over a month.
In another hair-raising incident, teachers and students have said that herds of elephants were seen several times near a hostel close to a prominent unaided school at Chinnakkanal. Wild elephants are also frequently seen near an anganwadi at 301 Colony at Chinnakkanal.
Elephant menace was also reported from the 80-acre BR Dam premises, Mullanthandu and Shankarapandyamettu.