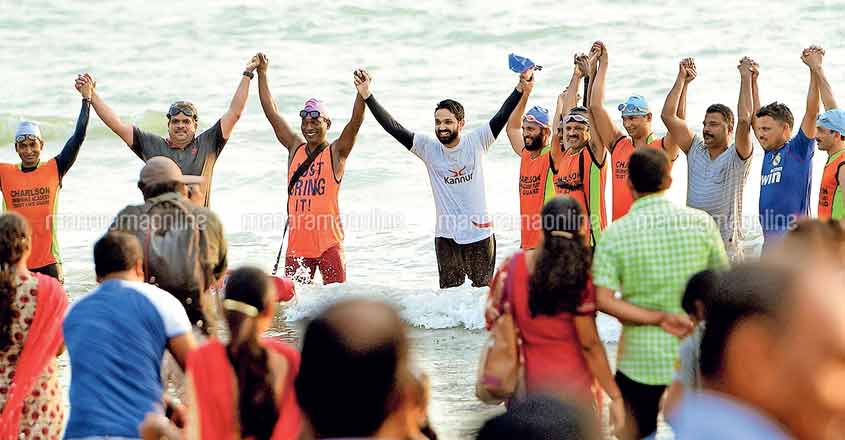 Kannur: In a bid to inspire youths to cast their vote, District Collector Mir Mohammed Ali swam two kilometres in the sea here. Planned as part of the district election wing's voter awareness programme, the swim was organised along with the district tourism promotion council (DTPC) and Charleson swimming training centre.
The event started when the Collector, along with a 15-member team, set out on a boat from the shore around 4.40 pm. They travelled 2 km from the beach and began swimming back to the Payyambalam beach. By then, noted singer Sayonora Philip and band had launched a musical evening on the beach. Students from Vivekananda College, Puthur in Karnataka who had arrived at the beach on a tour danced to the tunes, creating a festive atmosphere.
By 5.40 pm, the Collector and his team reached the shore. The Collector reminded youngsters about the last date to enroll themselves in the voters list for the upcoming Lok Sabha polls. He also held aloft a plastic carry bag that he had picked up from the sea while swimming to remind everyone present on the beach the importance of keeping the water bodies clean.