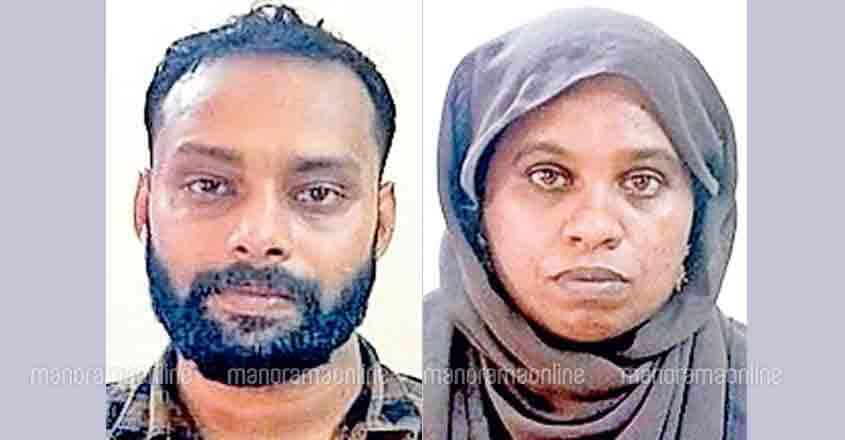 Koothuparamaba: Two persons, including a 34-year-old woman, were arrested for allegedly honey trapping youths and well-heeled people and extorting lakhs of money from them here in Kannur district.
Thalassery-native S Shahanaz (34) and M Raneesh (28) from Dharmadam were held following a complaint by a youth. Another woman, K P Azbeera (28) also from Thalassery and who is the kingpin of the honey trap racket, is absconding. The culprits were nabbed following a probe into the youth's complaint lodged with CI B Rajendran.
The first accused Shahanaz befriended the youth at Thalassery on April 22. Following the instructions of Shahanaz, the youth bought liquor and reached a house at Moonampeedika in Nilmalagiri where he was locked up and physically assaulted by the first accused and Azbeera. The duo also allegedly demanded Rs 1 lakh from the youth.
Later, Raneesh recorded a video of the youth along with Shahanaz on his mobile phone and threatened that it would be uploaded on WhatsApp and Facebook to defame him.
The youth had mentioned in the complaint that the accused took away a gold ring, Rs 4,800 in cash, and his wallet containing 2 ATM cards, voter ID card and driving licence. They also robbed him of his two-wheeler.
After demanding money from the youth, he was dropped here in a car, and the police zeroed in on the culprits after the youth contacted the police. SI Rafeeq, who made the arrests, said that the car used by the accused and the articles taken away were confiscated.