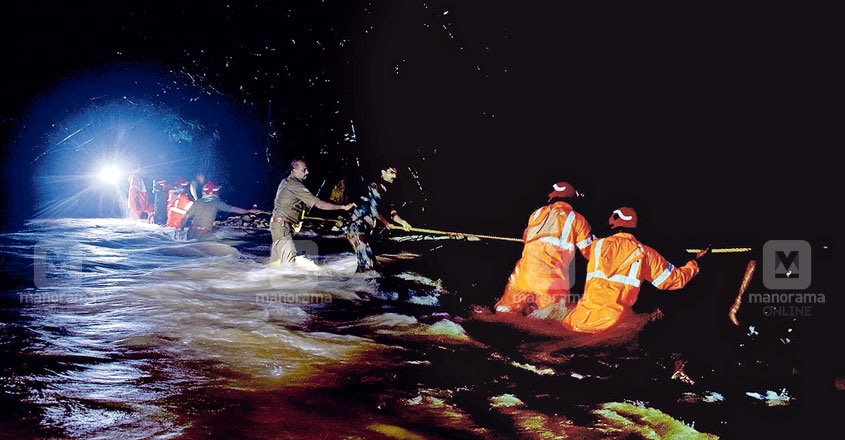 Ambayathode: The Thunderbolt team was constituted to protect people from Maoists. But who will save Thunderbolt commandos when they face threats from unlikely quarters like the vagaries of nature? The Fire and Rescue Service personnel of course.
Such a situation was witnessed when a 12-member group of Thunderbolt commandos went in search of Maoists in the Kottiyoor wildlife sanctuary on Sunday morning. By the time the commandos completed their combing in the forest and started the return trek, the Kudakan river inside the forest and Bavali river on its fringes had swelled, making crossings dangerous. Moreover, heavy rains and landslides trapped the commandos in the deep forest.
The situation in which the commandos were in was known to the authorities only late in the evening. Thunderbolt commandos waited for the rain to ease and the water level in the rivers to fall. However, as this did not happen even by 7 pm, the help of Fire and Rescue Services and the police was sought.
A team of Fire and Rescue personnel from Peravoor comprising C Sasi, E Sudheer, V V Francis, C K Rarish, K P Niroop, Anesh Mathew, K M Vinu, A P Ashik, K Anuroop, E K Balakrishnan, P V Anog and Benny Xavier finally saved the Thunderbolt commandos. The rescuers crossed the Bavali river and reached near the Kudakan river in adverse weather for the mission.
Local police personnel from Kelakom and Peravoor also reached the spot.