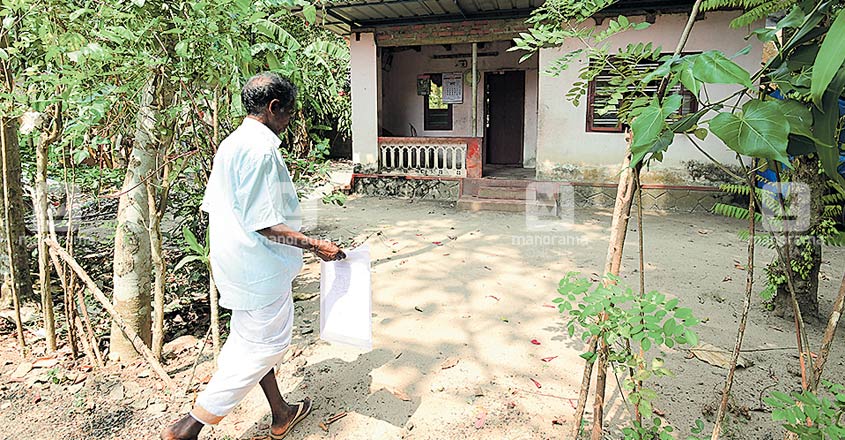 Thalayolaparambu: It is said one of the greatest gifts that you can give yourself is to forgive but forgiving enemies is hard. In an unusual gesture, the children of a murdered man here extended a helping hand to the family of their father's killer. They returned the property that was the trigger for the murder 12 years ago.
Mathew, 44, of Thalayolaparambu in Kerala's Kottayam district, was murdered by Aneesh, the son of Vasu, in 2008. Now, Mathew's children -- Nicy, Nyja, and Chinnu -- have returned to Vasu five-cent land with a house. 
The series of events that led to the murder began when Aneesh borrowed money from Mathew. When Aneesh was unable to pay back, the ownership of the property was transferred to Mathew's name.
Then Mathew went missing on November 2008. It later emerged that Aneesh had killed Mathew. The revelation was made by none other than Aneesh's father Vasu to Mathew's daughter Nicy in 2016.
After killing Mathew, Aneesh had dumped the body in a pit next to a shop. Mathew's remains were retrieved eight years later.
Aneesh was jailed and Vasu was left alone at the TV Puram house. The small house with just two rooms was slowly collapsing. Seeing his desperate state, Mathew's daughter Nicy agreed to return the house to Vasu. Though it was offered that some financial help would be given to repair the house, the neighbours chipped into carry out the maintenance work.
Nicy and her siblings Nyja and Chinnu along with their mother Elsy soon handed over the property documents to Vasu on Friday.
Nicy said that she completed the procedures hastily as she wanted to hand over the documents before returning to her work place at Bengaluru.
"There is nothing like right or wrong. Humanitarian consideration is the what matters," Nicy said.
Mathew's brother Joy, Fr Varghesse Cheraparambil - the vicar of the St George Church at Thalayolaparambu, Fr Jinto Padayattil, TV Puram panchayat members Annieamma Ashokan and Kavitha Reji among others were also present at Vasu's house when the property transfer was made.