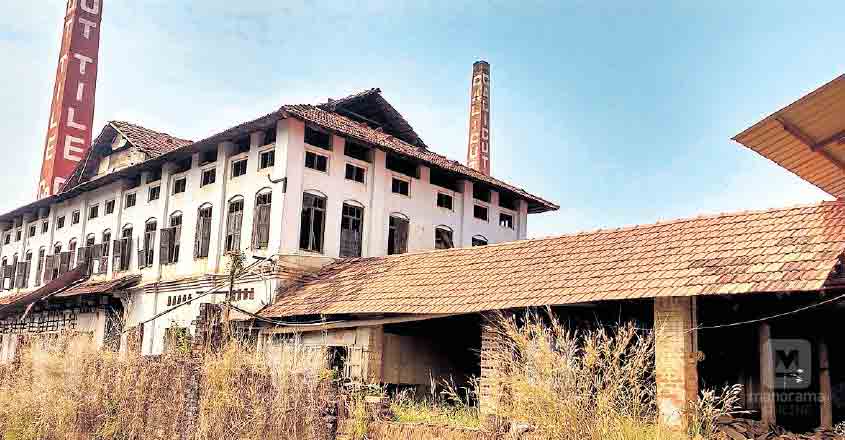 Feroke: Houses with tiled roofs were ubiquitous in Kerala for several decades until the 1970s. The subsequent shift to concrete structures put paid to the business of dozens of manufacturers of clay roof tiles. Now, acute market slowdown coupled with a shortage of clay has forced the first company in Kerala to manufacture roof tile to down its shutters for good. With the increasing use of metal tiles over houses it seems the revival of the traditional tile-makers is next to impossible.

The Calicut Tile Company which was established in 1878 at Cheruvannur in Kozhikode district was shut down on Tuesday. The management has put up a notice at the company in this regard. With this, 180 workers and 16 office staff have been left in the lurch.
The employees came to know of the closure only when they turned up for work in the morning. The workers have voiced their protest against the management's move. Various trade unions have also put up their flags on the company gate.
The management had given notices to the worker unions on September 5 and November 13, pointing out that the company was going through a crisis phase due to the shortage of clay and drop in sales.
Around half of the company's employees were being laid off since November 6 after the sales dipped. The making of tiles was carried out using clay in stock. The management said that there was no way forward for the company after the stock of quality clay got depleted and they had to opt for lockout procedures.
The Calicut Tile Company had been in existence for 141 years. Around 30,000 roof tiles were manufactured daily at the company in the initial days using four press and two chimneys.
Eleven of the 13 old tile companies at Feroke region have been shut down over the years. Now only, Standard Tile and Clay Works Pvt Ltd, Cheruvannur, and Commonwealth Tile Factory, Feroke, remain. However, these firms are also going ahead with austerity measures such as layoff.