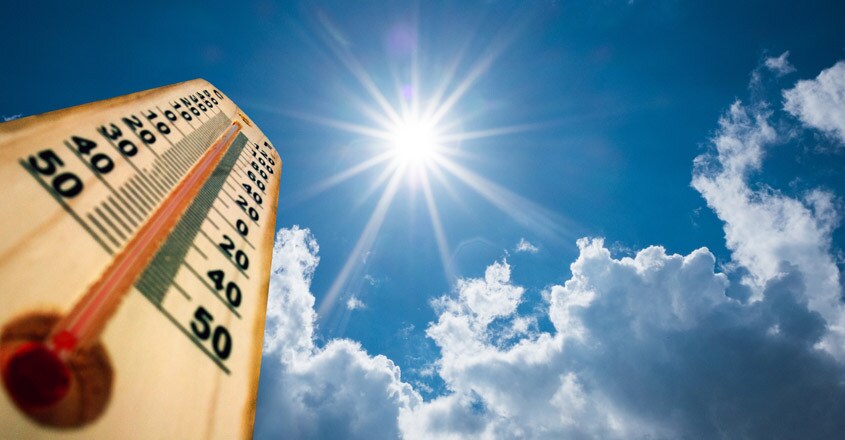 Shoranur: A woman who collapsed while breastfeeding her toddler died of heatstroke, primary analysis of an autopsy has revealed. The incident happened at Karakkad in Palakkad district the other day. The sudden change in weather in the area will be studied to fully understand the case.
The deceased is Kripa (25), wife of Santosh of Choruttoor, Ottapalam. She had collapsed at home while feeding her one-and-a-half-year-old girl Kritika.
Relatives rushed to her hearing the child cry and found Kripa unconscious. She was rushed to a private hospital in Vaniyamkulam, but could not be saved.
Heatstroke happens even when direct sunlight is not involved, say experts. It is rare, though deaths from sunstroke have previously been reported in state.
Heatstroke
Heatstroke happens when body temperature rises above 40 degree Celsius, said Dr George Marian Kuttikatt, medical officer at Ananganadi primary health centre. It leads to fits, affecting brain, muscles and kidneys. Water and salt levels in body depletes.
Who are affected?
* Those hit by direct sunlight between 11am to 3pm
* Riders in small vehicles without proper ventilation or AC
* Those who do excessive manual labour during daytime
* Old people.
Signs
* Sudden rise in body temperature
* Decreased discharge of urine, change in its colour
* Feeling of no thirst at all.
Prevention
* Avoid direct sunlight between 11am and 3pm
* Drink even when not thirsty
* Wear cap/hat while going out, wear light-coloured, loose dress.
In case of a possible heatstroke, try cooling down body immediately. Lie down under a fan and spray water on body. Rush to a nearest hospital