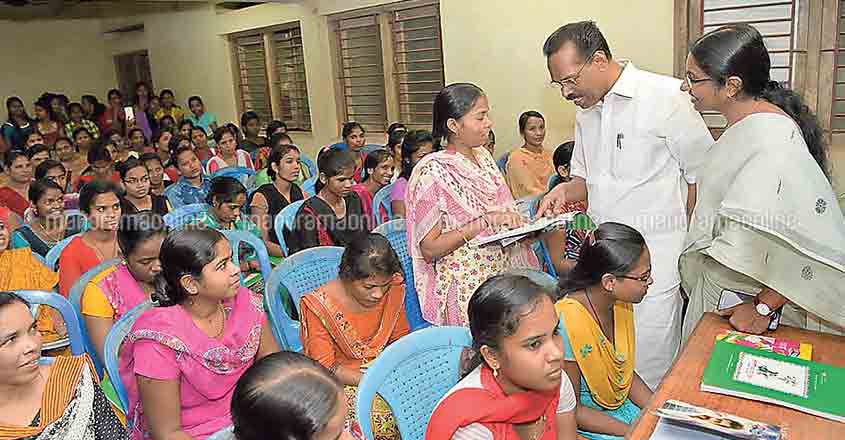 Kazhakkoottam: While many Keralites are reluctant to study Malayalam, a group of 104 young women belonging to Odisha is determined to learn the language and has made significant progress.
The women's command over Malayalam surprised even Minister T P Ramakrishnan, who visited them recently. Inmates of a women's hostel at Kinfra Apparel Park, Menamkulam, all the 104 Odisha natives are now practising to sharpen their reading and writing skills in the language. They are employees of Texport Industries, a textile unit at the apparel park.
When the minister reached the hostel where the young women are staying, he was apprehensive whether they would be able to understand the queries he posed.
But Odiya women Seliyamma, Revathy and Sermilly gave clear replies in Malayalam.
Ramakrishnan was pleased and he advised the new learners to improve their language skills by reading Malayalam newspapers.
The classes for the women are conducted as part of the 'Changathi' project of the Kerala State Literacy Mission. The Malayalam classes are conducted in two batches in the evening.
Those who accompanied the minister included Literacy Mission Director P S Sreekala, KINFRA Director Santhosh Kumar, KINFRA apparel park MD Jeevan and Kavitha, a instructor under Changathi.