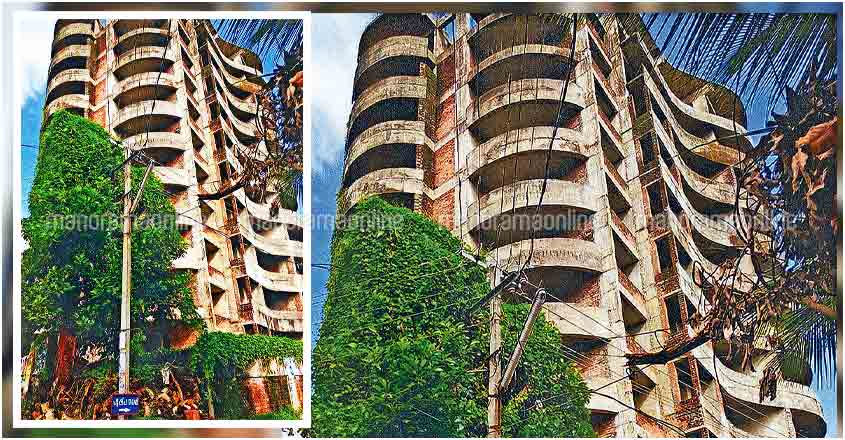 Thiruvananthapuram: An abandoned partially built apartment complex in the heart of the Thiruvananthapuram city has become a haven for anti-social elements.
The property is adjacent to the the M.N. Lane at Pushpa Nagar off the Plammood–Thekkummoodu Road. It has been lying unused for many years as the construction work was stopped mid-way by the owner. It is said banks had subsequently initiated legal procedures to seize the property after the owner defaulted on loan repayment.
The building has at present become a shelter for street dogs and a sanctuary for anti-social elements, causing severe hardships to the nearby residential areas.
Dubious activities including drug deals are suspected to take place in this locality at night.
The residents of nearby areas have complained many times with the Museum Police Station but no solution could be worked out so far.
The MN Lane-Pushpa Nagar Residents Association has demanded that the Government should take the initiative to auction this building to someone, or that the government should take over the building, completing the construction and utilising it for any official purposes.