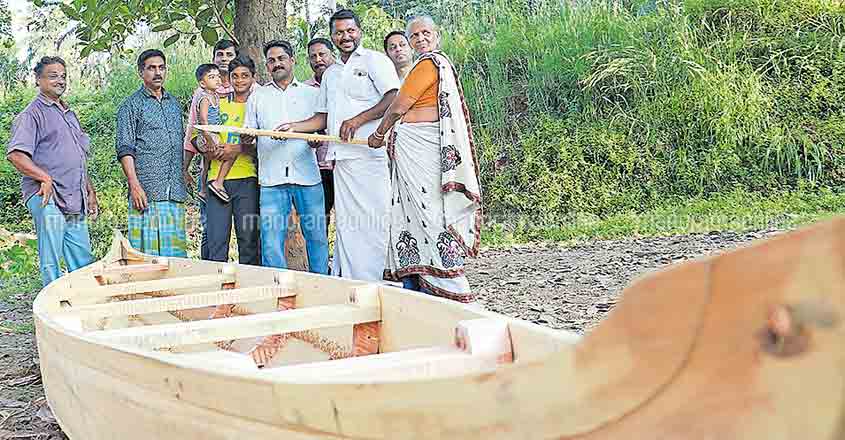 Meloor, Chalakudy: James was among the numerous fishermen who saved over a hundred people in the recent floods. Though, he lost his boats in the effort, he carried out the rescue mission swimming in the area close to the Periyar. Now, the local people, who benefited from his help, have returned the gesture by gifting him a new boat.
James, a resident of Muringoor, ekes out a living by fishing with his small boat. His family comprises wife and three children.
As the great flood raged in 2018, James had rescued over a hundred local people in his small boat, which can carry barely four passengers. However, by the end of the rescue mission his boat sank. He had tied it at a spot near his house, which too was inundated, but the boat was washed away in the rushing waters. James had another canoe, but that also was irreparably damaged in the flood.
James's family faced penury after the floods and realising their plight, Rajesh Menoth, a panchayat member, launched efforts to help them. Rajesh's friend, an NRI, offered help and work on a new boat began.
The new canoe was built using 'anjili' wood at a boat building centre in Cherayi in one-and-a-half months. The cost came to Rs 30,000. The boat was handed over to James as a surprise gift.