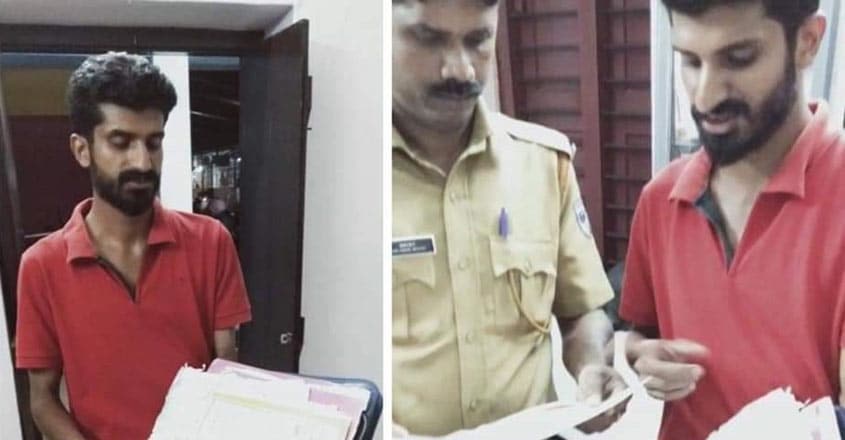 Thrissur: An enterprising poor Tamil youth who had eyed a better job overseas is thanking his lucky stars as could regain some of his lost documents after media highlighted his misfortune.
Meanwhile, the Railway Police on Saturday honoured the two youngsters who returned the bag to Vishnu. Sub Inspector A Ajith Kumar presented a memento to Shahid and Imran for their good deed.

Vishnu Prasad, a native of Gudallur in Tamil Nadu, had lost his bag containing his original certificates at the Thrissur railway station in Kerala a few days ago. It was likely stolen and Vishnu soon made a frantic bid to recover it by scouring the nook and crannies of the station premises and several areas of the town.
After 'Malayala Manorama' reported on his plight, the news was taken up by social media. Soon, the bag was found abandoned at Swaraj Round in the heart of the town. It was apparent the person who likely lifted it had thrown it in a bid to assuage the youth after coming to about his predicament.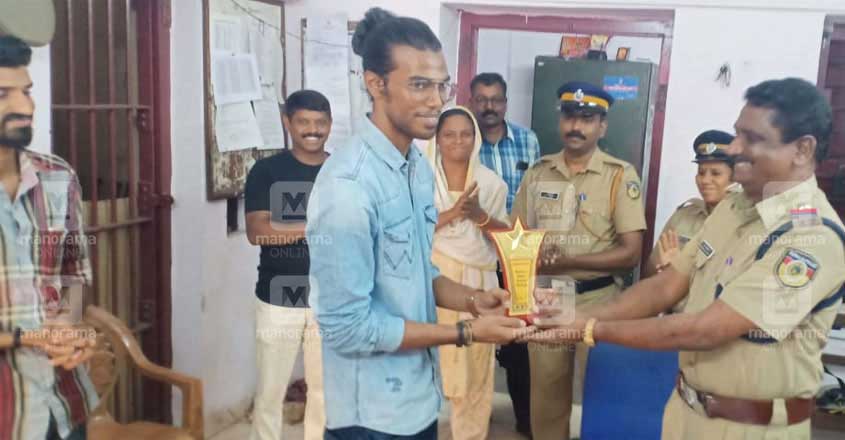 The recovered bag had Vishnu's passport and some documents. However, Vishnu is yet to get hold of his ID card, school marklists and eligibility certificate.
The bag was noticed by Shahid, who runs a graphic design centre in the town, and Imran, his employee around 4 pm on Friday. They contacted Vishnu, who came to the spot and took the bag. Shahid had earlier shared the 'Manorama' report on social media.
Vishnu had lost his documents at Thrissur railway station on Sunday. He was heading to Kochi to present his original certificates at the office of a German shipping company which had offered him a lucrative post. The youth had earlier worked in some hotels for seven years at low pay and was keen to take up the job in a German ship.
When Vishnu's situation was posted on social media, several people including film stars had come out in his support. Actor Sunny Wayne commented that a young man was desperately searching for his documents in Thrissur town for four days and that each person could help him by sharing the news.