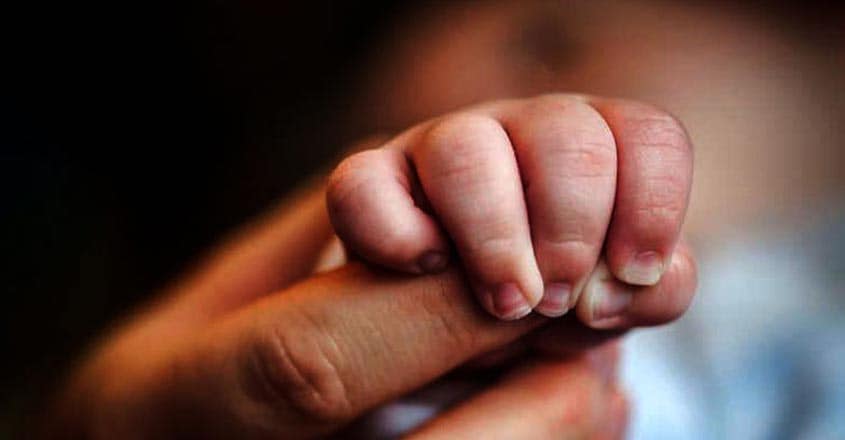 Mananthavady: A young woman belonging to the tribal community delivered a boy in an autorickshaw here, thanks to the timely intervention of the driver. As a mark of gratitude to the driver, the infant's father said the boy would be called 'Ponmany' after the name of the auto.
Saritha, the mother, and the infant are now in good health at the District Hospital. She is the wife of Suresh of Cheruvayal Colony in Edavaka here in Wayanad district.  
Saritha developed labour pains while she was travelling from Kavara Colony, Padinjarathara, where she resides, to pick up her mother from Makkiyad on the way to the hospital. As soon as Saritha started to show signs of labour, auto driver Sanoj, a native of Padinjarathara, turned the vehicle towards District Hospital via the Thettamala route.
However, Saritha gave birth in the auto at Thettamala. Sanoj and Keloth Summayya, a housewife living nearby, supervised the childbirth. After the delivery, the mother and infant were taken in Sanoj's auto to Vellamunda PHC. They were given preliminary treatment there and shifted to District Hospital in an ambulance, accompanied by a nurse.
Sanoj had worked as a conductor with KSRTC before the services of the empanelled staff were terminated and took up the job of an auto driver.
Suresh, the infant's father, said that Sanoj had not only helped him during the delivery but also refused to accept the auto fare. Sanoj had even handed over some money towards hospital expenses too, said Suresh with deep gratitude.