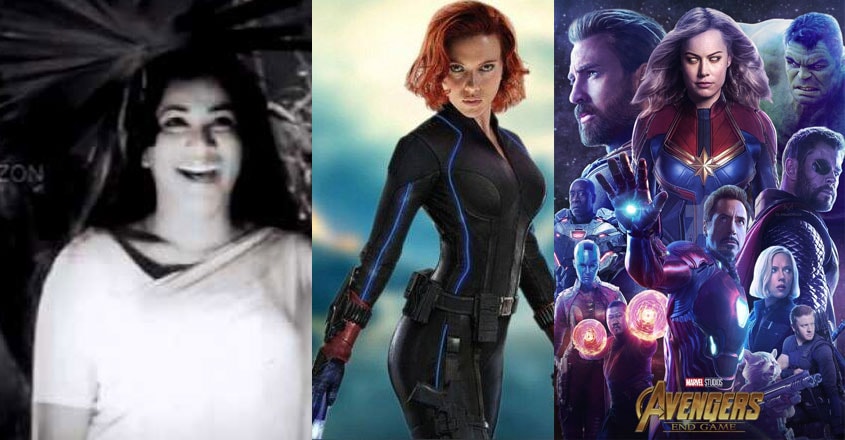 The Facebook post of a mother who enjoyed the movie Avengers: End Game, with her teenage son has gone viral on social media. The post gives an insight into how super heroes and their incredible actions play a major role in inspiring the imagination of children. In the post, the mother writes that she was taken aback when she found her 13 year old son Savan crying his heart out, in his room, at night, after watching the movie, as he was greatly upset about the death of his favorite super hero Iron Man in the final outing of the Avengers. "I tried to console him but he continued sobbing saying, 'He was so good. Amma, you don't know anything about him.' I felt helpless as I was hearing that for the umpteenth time that day. Though he was right, I felt bad when he said that to my face. However, I asked him, 'Do you know who the walking ghost is? Have you got any idea about Mandrake or Puttalu or Luttappi? Or at least have you heard about the famous Kalliyankattu Neeli?' Wiping his tears, Savan said, 'Who is Kalliyankattu Neeli? I know the rest of them.' Bringing an expression of scoff on my face I said that Kalliyankattu Neeli too was a super heroine like his Black Widow," wrote the mother in her hilarious Facebook post.
She continues that her son Saavan was then curious whether Kalliyankanttu Neeli too was a fighter and a secret agent like Black Widow who possessed anti aging qualities because of her incredible immune system. The mother says she then explained that Kalliyankattu Neeli too wouldn't grow old and that she found fun in killing bad people, especially men.
"These Avengers, who have taken upon themselves the responsibility to save not only this earth and its beings but also other planets and the entire universe, are the favorite people of these kids. They have a difference of opinion with the giant Thanos who is all set to destroy them all. Then follow the usual rivalry and intense fighting between the two groups. For an ordinary Malayali mother like me, the general understanding about the humungous movie called Avengers: End Game is this," explains the mother in her post.
The mother admits that Spiderman was the only super hero whom she knew in the movie. She reveals she has been an ardent fan of popular characters like Mayavi, Phantom and Mandrake who appeared in various comic books. On a funny note, the mother observes that her generation had always believed that it was religious figures like saints and angels who protect them and that there was great distance between her generation and the one which idolizes 'Avengers'.
"However, this spectacle called End Game has been made in such a grandiose way, by coiling the elements from all the 22 Marvel movies, that people like me too can enjoy it. The movie begins with a discourse about the changes that every instance of failure makes in us. Here, super heroes like Thor, Hulk, Black Widow and the Iron Man are all ordinary individuals who cry when they are sad and try to hide when they are scared. Even though we feel nothing when we see Tony, who possesses incredible super powers, doing the dishes or playing with his daughter or adorably saying, 'I love you 3000' to her, the kids see these acts with great awe," observes the teenager's mother.
She says that the story of the movie presents the lofty idea that this earth has to be handed over, with so much love and care, to the coming generations. The mother hilariously writes that the kids would be upset and disappointed if the parents try to explain the story as a bit more action packed than the epic Lankadahanam or a better 3 D experience that the good old My Dear Kuttichathan. "From the pencil box and under wear to t shirt and school bag, they want everything with the Avengers' faces on it. But when we see them wiping their tears, at the theaters, we truly feel sadness and happiness alike," wrote the mother. She concludes her Facebook post, signing as 13 year old Saavan's and 7 year old Sadgamaya's mother.