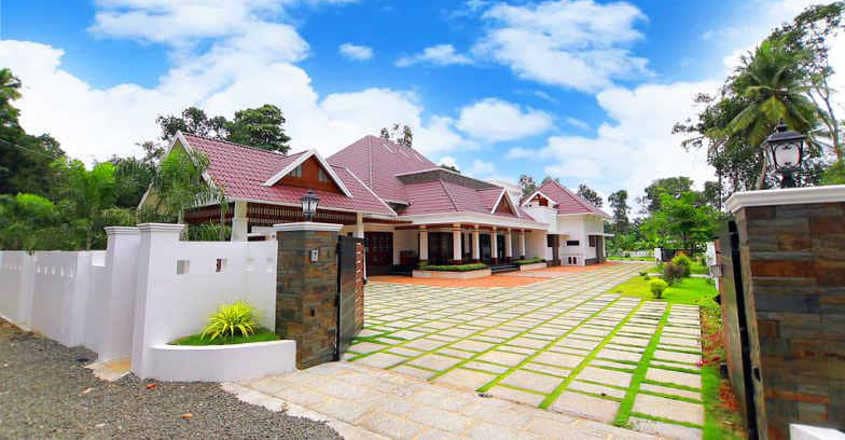 The house, which exudes the elegance of the traditional architectural style, and includes all the modern facilities, stands regally in a vast 50 cents plot in Ettumanoor, Kottayam. Soni and his family are happy and proud that the house has been designed exactly the way they had perceived it. The elaborate sit-out in 'L' shape, from where one can enjoy the beautiful sights outside, is one of the eye-catching features in the exteriors of the house.
Though this house, which has an area of 4700 sq ft, is single storied, it is as vast and has all the facilities of a two-storied house. Truss work is done at a height, over the flat roof, and is paved with mud tiles. Living space, dining area, kitchen, courtyard and five bedrooms are arranged in this beautiful house. The interiors, designed in the open style, make it look vast and spacious. The living and dining areas, done in double height, ensures great ventilation inside the house.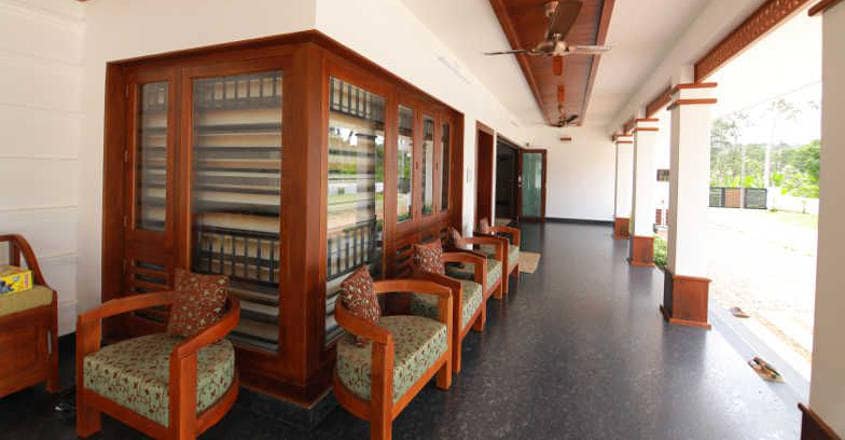 A TV unit is arranged on one side of the partition between the family and the living areas. The other side of the partition has been turned into a beautiful cladding wall. Windows are used as semi partitions at some places and this is a unique feature in the interiors. These windows can be folded up and then the dining area, courtyard and the veranda merges into a single hall which is extremely spacious. Furnishing is mostly done in teak wood and this elevates the elegant look of the interiors.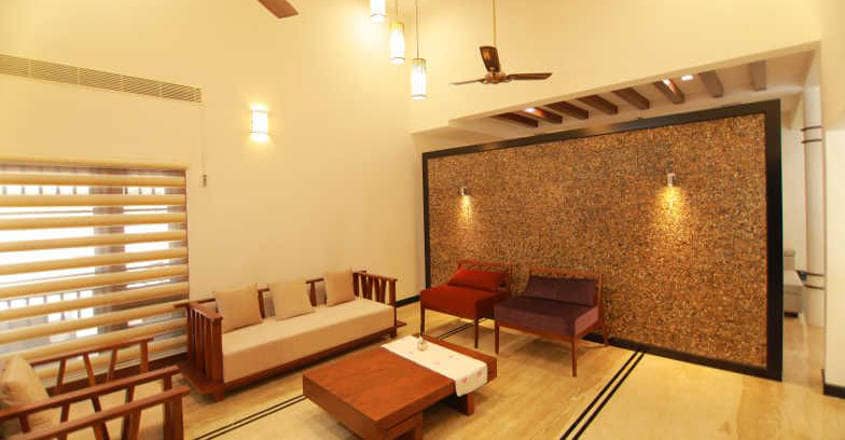 The charming courtyard is a striking feature, and the family living and the dining areas are arranged around it. Keeping safety in mind, the courtyard is built on the same level as the floor of the house. An image of a banyan tree is done in the cladding, with attractive back lights. Paved with artificial grass and shiny pebbles, this is where the family members love to gather and have a great time. It is also the favourite selfie spot where the family loves to click beautiful pictures with the spectacular courtyard in the background.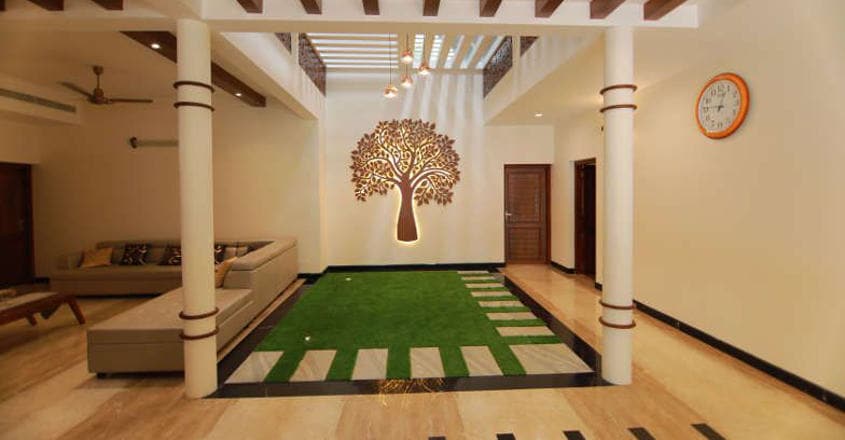 Each bedroom is designed in unique themes and has attached bathrooms and in – built wardrobe facilities. The bay window in the master bedroom is an attractive feature here.
The pantry kitchen is in the open style. There is an adjoining work-area as well. The family loves to have their hot meals at the breakfast counter in the kitchen, sharing food.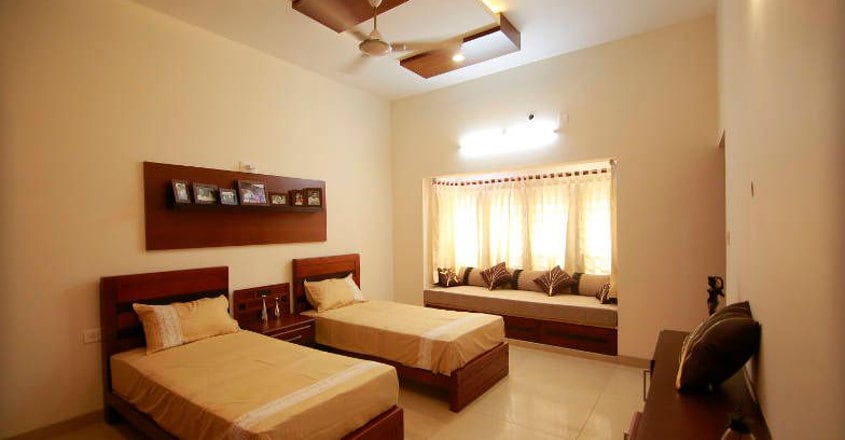 The spacious courtyard is beautified with elegantly done landscaping and a lush green garden completes it. The natural stones paved on the front courtyard are not only a designer element but also played a significant role in making the surface firm as well. Soni says that he is thrilled when his relatives and friends, who visit the house, congratulate him for building an extremely elegant abode.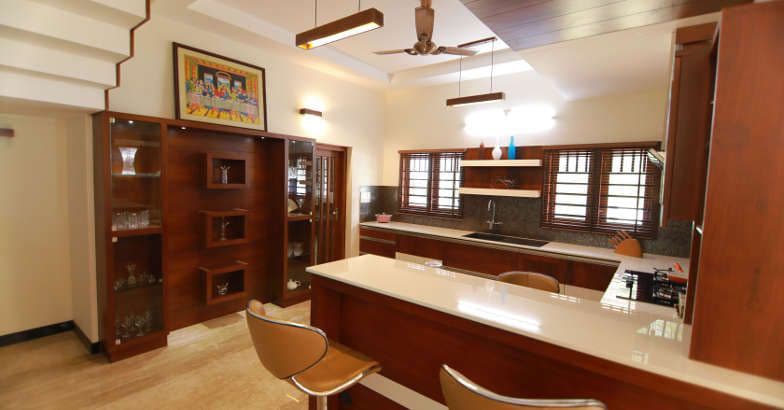 Project facts
Location: Ettumanoor, Kottayam
Area: 4700 SFT
Plot: 50 cents
Owner: Soni
Architects: Rahul Thomas, Shanti Rahul, Design Identiti, Kochi and Kottayam
Mob: 9539076054